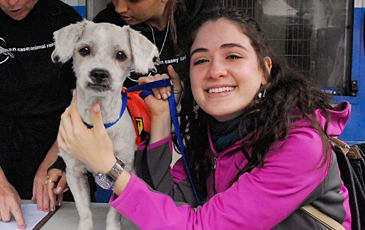 Connect with Maddie's Fund
Want to connect with Maddie's Fund? Here are the many ways you can:
Email
Office
6150 Stoneridge Mall Road
Suite 125
Pleasanton, CA 94588
925.310.5450
RSS Feed
Be among the first to get the latest news and information from Maddie's Fund. Subscribe to our RSS feed and get content delivered to your desktop the minute it's published.
Social Media

Follow Maddie's Fund on Facebook: facebook.com/maddiesfund

Follow us on Twitter: twitter.com/maddiesfund

See Maddie's home movie, check out The Shelter Pet Project TV ads, watch Maddie ring the closing bell at the New York Stock Exchange, and more: YouTube.com/maddiesfund