February 1, 2012
Contact:
Sharon Fletcher, Director of Marketing & Communications
925.310.5458
fletcher@maddiesfund.org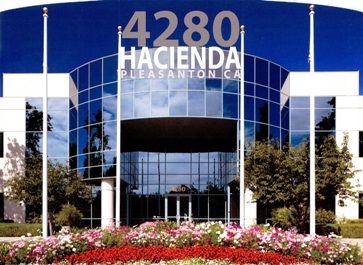 Maddie's Fund®, the family foundation of David and Cheryl Duffield, announced plans for a multimillion-dollar next generation animal care and teaching facility to be located in the Hacienda Business Park in Pleasanton, California.
The planned 90,000 square foot "Maddie's CenterSM" will include a pet adoption facility, conference center, teaching institute and rehabilitation wing. Maddie's Center will pioneer new advances and train future animal welfare leaders in shelter medicine, nutrition, housing and technology adapted for animal care.
"Our focus will be on the hard-to-place dogs and cats and our model will be collaborative," said Maddie's Fund President, Rich Avanzino. "Maddie's Center will be a testing ground for new marketing methods, protocols and remedies to make it easier and less costly to treat and place homeless pets who are sick, injured or poorly behaved. We'll share what we learn with our neighbors and the entire animal welfare movement to help advance and sustain the nation's no-kill achievements."
The Pleasanton facility was of particular interest to Maddie's Fund given the Duffields' long standing relationship with the city, initially with PeopleSoft and more recently with Workday. "The Duffields are excited to have Maddie's Center in a facility that is easily available to friends and family dedicated to this special cause," said Avanzino. Avanzino added that he "wanted to express his gratitude to the hard work of the city staff and owners of the Hacienda Business Park in obtaining the required approvals for the new facility."
Maddie's Center is expected to open its doors at 4280 Hacienda Drive in 2014.
---
About Maddie's Fund
Maddie's Fund® is a family foundation created in 1994 by Workday® co-founder Dave Duffield and his wife, Cheryl, who have endowed the Foundation with more than $300 million. Since then, the Foundation has awarded more than $187.8 million in grants toward increased community lifesaving, shelter medicine education, and pet adoptions across the U.S. The Duffields named Maddie's Fund after their Miniature Schnauzer Maddie, who always made them laugh and gave them much joy. Maddie was with Dave and Cheryl from 1987 - 1997 and continues to inspire them today.
Maddie's Fund is the fulfillment of a promise to an inspirational dog, investing its resources to create a no-kill nation where every dog and cat is guaranteed a healthy home or habitat. #ThanksToMaddie.