Kim Domerofski
Community Manager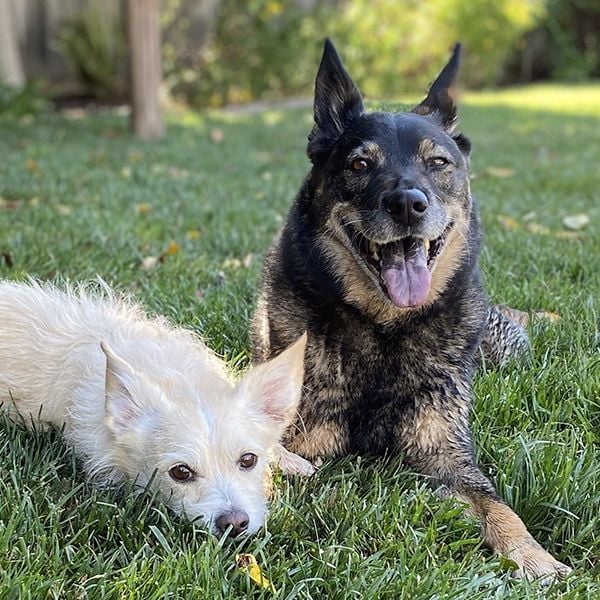 As the Community Manager, Kim is responsible for the strategic development and execution of initiatives to engage and support our online community, Maddie's Pet Forum (MPF). In her role, she leads the MPF team and oversees content, programs, planning, and special projects related to the forum to support organization-wide objectives.
Over the past 25 years, Kim has held marketing and customer service leadership positions in both the private and public corporate and nonprofit sectors. With the bulk of her career spent at Southwest Airlines overseeing regional marketing efforts in 6 states. She finds it a little ironic, quite humorous, and extremely rewarding that her focus has evolved from trying to get more butts in airline seats to less butts in animal shelters!
Kim's work experience also includes the Communications Manager at Friends for Life Animal Shelter in Texas. She is a dog trainer, a member of the Association of Professional Dog Trainers (APDT), and has served as a volunteer and board member at multiple animal shelters and rescue organizations.
Kim has a Bachelor's degree in Communication Studies from the University of California at Santa Barbara. She and her husband, Matt, currently live with the never-ending antics of a super busy Sheltie mix named Gidget and abide by the demands of an extremely bossy Terrier-Chihuahua mix named Dexter. In her free time, she enjoys kayaking, hiking, biking, camping, reading, puzzles, hanging out with family, and playing hide and seek with the pups.