Looking to Adopt a Pet?
Search the Adopt-A-Pet database for one that fits your family!
Are you a veteran looking for a new pet or care for your existing one?
Pets for Patriots specializes in helping veterans connect with local shelters, rescues and veterinary clinics that can help them find and care for their new pet. It is free and easy, all you need to do is sign up.
Cat Foster Program Spotlight - San Francisco Bay Area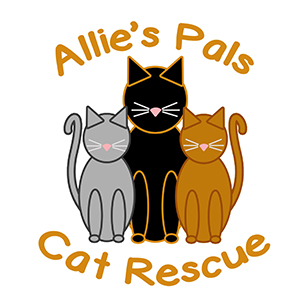 View the gallery of amazing cats from Allie's Pals Cat Rescue, a Pleasanton, California based non-profit organization devoted to the well-being and rescuing of cats and kittens throughout the TriValley.

For more information and contact: terrilduncan@yahoo.com or 925-487-7279.

Allie's Pals live primarily in foster homes and occasionally will take a spa day at PetSmart, relaxing in their kitty condos. Check in with Terri to find out who might be at that location:
PetSmart
6960 Amador Plaza Road, Dublin CA
Saturday: 9am – 9pm
Sunday: 9am - 7pm