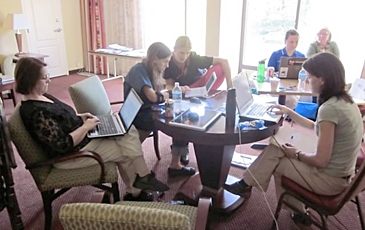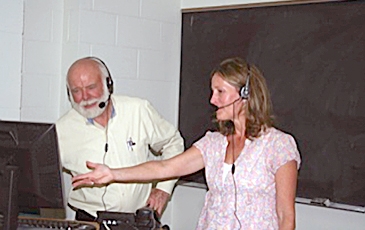 Webcasts
Veterinarians, shelter staff, volunteers and the animal loving public are raving about Maddie's® webcasts. More than 33,000 animal welfare enthusiasts have watched noted academics, shelter medicine experts and industry leaders deliver the most current information on topics such as anti-body titer testing, ringworm, community cats, social media for animal shelters and more. Most webcasts offer RACE CE for veterinarians.
"These webinars are bringing us the best and most current information in the field of animal welfare. As a 17-year veteran in the field, I wish I had this learning advantage when I first started...it would have saved so much learning by error! This is such an important contribution to our shelter and much appreciated. Thank you."
Upcoming Webcasts
February 12, 2015: Hear an overview by Dr. Karen Moriello on the common causes of itching in dogs, and a practical approach for the diagnosis and treatment of skin ailments. Learn to tackle this tough problem with a special focus on approaches suitable to the limited resources of shelters and rescue groups, and the role of foster families in the treatment of itchy dogs.
Read more
February 26, 2015: This webcast will cover the common causes of itching in cats, a practical approach for the diagnosis of their skin disease and the role of foster families in the diagnosis and treatment of cats. While there's no one underlying cause of itching in cats, getting to the bottom of the condition is particularly important due to the overlap in symptoms between contagious and non-contagious infections that may cause itching. Read more
In Case You Missed It:
The Million Cat Challenge seeks to partner with animal shelters across North America to implement one or more, or all five initiatives designed to increase the number of cats who leave shelters alive. These programs will reduce intake, improve the conditions cats experience in shelters, remove barriers to adoption and revolutionize the way community/feral cats are handled. Read more
All Webcasts: