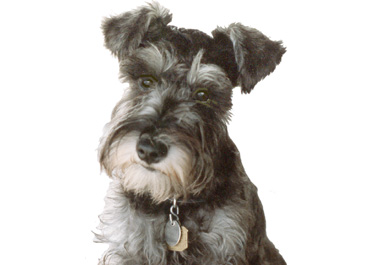 Maddie would be proud of what her beloved family is accomplishing in her name, putting their millions towards helping every healthy and treatable dog and cat find a loving home.
About Us 
The Maddie's Fund® mission is to revolutionize the status and well-being of companion animals.
Maddie's Fund® is a family foundation endowed by the founder of Workday® and PeopleSoft, Dave Duffield and his wife, Cheryl. Maddie's Fund is helping to achieve and sustain a no-kill nation by providing solutions to the most challenging issues facing the animal welfare community through the combined efforts of Maddie's® Grant Giving, Maddie's CenterSM (hands-on animal care), and Maddie's InstituteSM (research and education).
Maddie's Fund is named after the family's beloved Miniature Schnauzer who passed away in 1997.
Maddie's® Grant Giving
Maddie's Fund grants are designed to help build and sustain a no-kill nation so that shelter dogs and cats can be guaranteed a loving home. The foundation provides strategic funding to collaborative organizations and communities that are leading the way in saving healthy and treatable shelter dogs and cats through innovative marketing, adoption, customer service, and behavioral and medical programs. Grants are also awarded to establish shelter medicine programs at colleges of veterinary medicine so the specialized knowledge and skills of faculty and students can be incorporated in the effort to save all healthy and treatable shelter dogs and cats nationwide.
Maddie's Center
Maddie's Center, opening its doors in late summer 2014, will offer a unique approach to homeless animal care, one in which each and every dog and cat will be treated as an individual family member rather than as part of a "herd". The tranquil environment will be more like a home than an institution to reflect the Center's integrative wellness approach to care. Center staff will pioneer new advances in shelter medicine, nutrition, housing and technology adapted for animal care, making the Center a place to explore new protocols and remedies to make it easier and less costly to treat and place homeless dogs and cats who are sick, injured or poorly behaved.
Maddie's Institute
Maddie's Institute is the academic division of Maddie's Fund, providing the most innovative animal welfare information, research and trends to shelter staff, veterinarians, rescue groups and community members to increase the lifesaving of homeless dogs and cats.
As the Institute grows and evolves, it will have the personnel, facility and resources to tackle some of the most challenging problems facing the animal welfare community. Using rigorous academic standards and university-caliber staff, the Institute will test current practices and research new approaches for housing, nutrition, shelter medicine and technology adapted for animal care. Findings will be disseminated to animal welfare stake-holders through conferences, classes, externships, internships, workshops and distance learning. The Institute will also provide executive leadership training for individuals and thought leaders with a passion for animal welfare. Special programs will be offered to regional animal welfare staff, volunteers and foster caregivers as well as to local area youth (K through college) and the general public.