What's New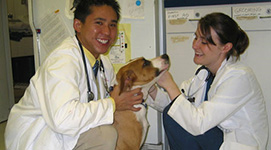 Shelter medicine was unheard of in the 1970s. Today, many animal shelters are working with shelter medicine programs and veterinarians to save upwards of 90% of the animals in their care. Watch our short documentary film, Shelter Medicine the Past, Present and Future of Saving Animals' Lives. For more info and to watch the video click here
Featured Dog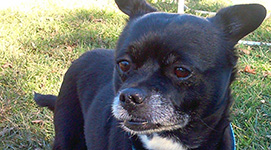 Like a lot of geniuses, I sometimes come across a little shy, but I'm really just assessing you and the situation. Get ready though – because once I know you, I'm all love!
Featured Cat
While I may have earned my name from my looks, I have to warn you that the Dark Knight and I have different superpowers. Read more
Subscribe to our Maddie's Mailing List to stay up to date on all the happenings at Maddie's Fund.