What's New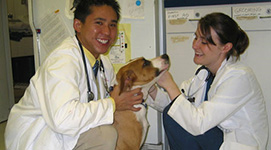 Shelter medicine was unheard of in the 1970s. Today, many animal shelters are working with shelter medicine programs and veterinarians to save upwards of 90% of the animals in their care. Watch our short documentary film, Shelter Medicine the Past, Present and Future of Saving Animals' Lives. For more info and to watch the video click here
Featured Dog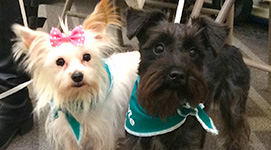 Maggie and Mae bring double the pleasure and double the fun. These petite little BFFs are mini-queens of cuddling, playing together and spreading joy to everyone nearby. Bonus: because they're so dainty, they BOTH can be on your lap at the same time! Does it get any better than that?
Featured Cat
She's a big, friendly kitty with the most amazing coat you've ever seen! Meet gorgeous Athena. Read more
Subscribe to our Maddie's Mailing List to stay up to date on all the happenings at Maddie's Fund.