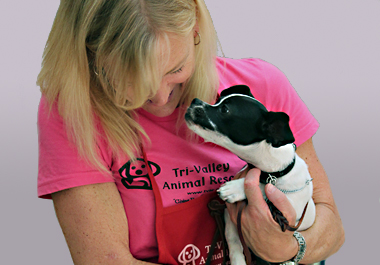 Maddie's Fund® is pleased to announce we are joining forces with Tri-Valley Animal Rescue, and are working together to provide care and find homes for homeless pets in our community.
Adopt and Volunteer 
While Maddie's Fund had plans to build a state-of-the art research, development and adoption center, we now believe that dogs and cats would be better served by spreading our resources as far and wide as possible. As we near our 2015 goal of a no-kill nation, we aim to expand our reach and impact by working with other innovative organizations to pioneer advances in shelter medicine, nutrition, behavioral modification, foster care and other critical issues.
We will continue our lifesaving efforts in Alameda County and beyond, by working with Tri-Valley Animal Rescue (TVAR) to build upon TVAR's existing programs and their network of volunteers and foster homes.
Please refer any questions about Maddie's CenterSM to info@maddiesfund.org.