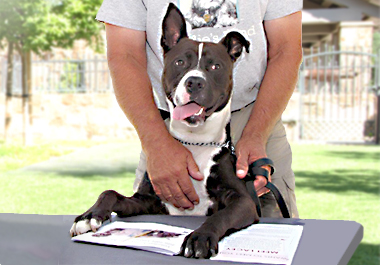 Get involved and make an impact today - VOLUNTEER with Maddie's® Adoption Program!
Adopt, Volunteer and Foster 
Maddie's Fund now has our very own foster-based adoption program in Pleasanton, CA - Maddie's® Adoption Program. We believe strongly in having pets live in an environment where they are most comfortable, with people and in settings that most closely resemble their forever home, while they await adoption. And so, our volunteers foster pets in their own homes.
Maddie's Fund volunteers also help out at adoption events, promote our pets for adoption and help in a variety of other ways throughout the foster and adoption processes.
Want to know how you can help us? There are multiple ways to get involved and make an impact to end pet homelessness and people loneliness.