The Avanzino Leadership Award, named after Rich Avanzino, widely considered the "father of the no-kill" moment", recognizes outstanding leadership in the animal welfare community, will be presented along with a $25k grant, to the leader's organization for demonstrating significant achievement in lifesaving; showing the courage to look beyond the status quo and making bold decisions to improve the lives of dogs and cats; and being a champion of the no-kill movement.
2016 Recipient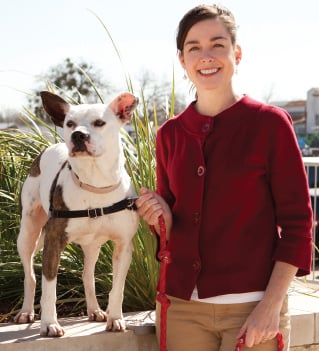 Maddie's Fund is pleased to announce the first annual Avanzino Leadership Award to Dr. Ellen Jefferson of Austin Pets Alive! for her outstanding leadership and significant achievement in lifesaving.

In 1999, in response to an 85% death rate at the city shelter, she started EmanciPET, a low cost and free spay/neuter clinic in an effort to decrease the number of homeless animals.

In 2008, she was still not satisfied with how fast the city of Austin was moving towards No Kill status, and stepped in as Executive Director of Austin Pets Alive! Since 2008, Austin Pets Alive! has been the driving force to bring the entire city of Austin to a greater than 90% save rate and the largest no-kill city in the US.