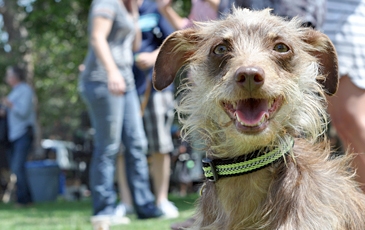 Gathering Shelter Intakes & Outcomes
While several models currently exist for gathering shelter intakes and outcomes (ASPCA, National Federation of Humane Societies, etc.), Maddie's Fund® is a strong proponent of the Asilomar Accords.
The Asilomar Accords provide standardized definitions and terminology (healthy, treatable, unhealthy & untreatable) so that data collection can be uniform, and reporting across agencies can be consistent. The Accords also provide animal statistics tables for both individual agencies and communities, and formulas for computing annual live release rates.
The and charts below provide a more complete picture of the Asilomar Accords. For additional information, go to http://www.asilomaraccords.org.
The Asilomar Accords


The original document of principles, definitions, and statistics, generated by animal welfare industry leaders in 2004.
A Guide to the Asilomar Definitions


Easy access to definitions of essential animal welfare terminology.
Pet Evaluation Matrix
Everything you need to know about developing and implementing a Pet Evaluation Matrix for your organization or community.
Expanded Asilomar Reporting Forms
Below are the Maddie's Fund versions of the Asilomar Accords Shelter Reporting Forms. Our expanded forms have additional rows for health and behavior categories at intake and for adoptions and transfers. The original Asilomar forms only have these categories for euthanasia.
Shelter Reporting Forms