Maddie's Fund® is offering up to $5,000 to implement a new program at your shelter or rescue organization that will advance lifesaving.
Application Period
Please note, dates and categories for grant cycles are subject to change.
Applications will be accepted for the following category for the upcoming April 2018 grant cycle:
Definitions and examples of all categories
This grant opportunity is not designed to cover general operating costs or capital campaigns. We are looking for applications that propose to implement a new program or expand an existing program to increase lifesaving at your organization.
Who is eligible to participate?
Grant recipients must:
Be a U.S. based 501c3 or government animal welfare organization focused on dogs and/or cats. Learn more
Publicly share your annual animal statistics on your website (on the same page as your lifesaving percentage - see next bullet point). Learn more
Publicly share your lifesaving percentage, including the formula for how it was calculated, on your website (on the same page as your annual animal statistics - see bullet point above). Learn more
Be an active participant in Shelter Animals Count (if applicable). Learn more
Be an active participant in the Million Cat Challenge (if applicable). Learn more
If you have received funding from Maddie's Fund in the past, be current on all grant reporting requirements. Learn more
Submit a completed application. Incomplete applications will not be considered, and any attachments submitted will not be read. Learn more
Agree to complete a survey 6 months after funding on how grant funds were spent and the results of implementing the selected lifesaving program.
To Apply:
The Innovation Grant Cycle is currently closed.
Before the application window opens, you can prepare in the following ways: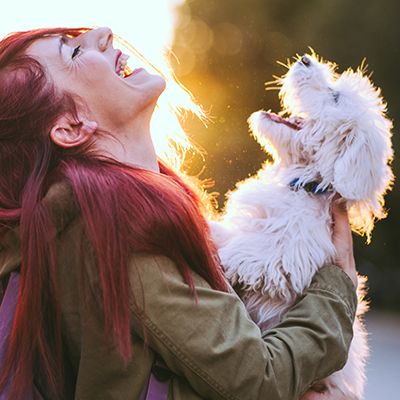 Let's Go All in for Foster Care -
with a Free Webcast Series March 1 - 22
Whether you're looking to start a foster program at your shelter, or give a boost to an already-existing foster program, Maddie's Fund has a webcast series for you! We're going all-in on foster care, including programs that have worked to get more dogs and cats adopted in communities across the country. You'll have the chance to learn from your peers in other organizations, get your questions answered, and start saving more lives.
Learn More and Register >


Grant recipients will be asked to honor Maddie, the little dog who inspired a movement, through their social media and donor recognition about this grant on their website, donor wall, annual report, newsletter or other promotional materials or marketing communications, as appropriate.
Interested in getting the inside scoop on the latest Grant opportunities? A front row seat to the newest webcasts? First to know about exciting things to come? Join the Maddie Network today!