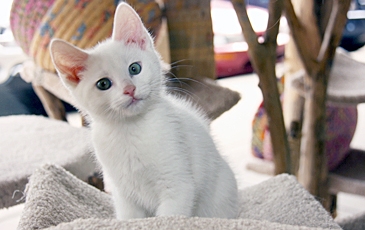 Searchable Database to Compare Community Lifesaving
Maddie's Fund is collecting shelter data (dogs and cats only) based on the Asilomar Accords from more than 500 animal welfare organizations. (Please note data has been provided for the entire states of Louisiana, Mississippi and Utah, and is displayed as a composite for each state.) We've compiled this data along with demographic data into a searchable database that is available to to non-profit agencies, government programs, private citizens and the media to compare different communities' lifesaving efforts. Search categories include Geographic Region, Median Income, Size of Human Population, Total Intake, Total adoptions, Total Deaths, Live Release Rate, Deaths per 1000.
Please note the data presented has been provided to Maddie's Fund voluntarily by the organizations in each community using our version of the Asilomar Accords Animal Statistics Table.
If you have any questions or comments about the Comparative Database, please email us.
Start using the Comparative Database now, or click the links below to learn more about the data provided in each tab, including helpful tips.