The Shelter Pet Project
Maddie's Fund has partnered with the Ad Council, The Humane Society of the United States, and the entire animal welfare community for The Shelter Pet Project, a public service advertising campaign that encourages animal lovers to go to an animal shelter or rescue to adopt their "new best friend". The campaign aims to find homes for the 2.4 million healthy and treatable dogs and cats who are dying in shelters each year.
Garfield and Friends Join The Shelter Pet Project
Beloved characters Garfield and Odie advocate for the amazing animals in shelters and rescue groups near you. Go to TheShelterPetProject.org to learn more, and do as Garfield says: "Adopt already."

The Shelter Pet Project launched phase three of the campaign in February 2014 with new television, radio, print, outdoor and Web ads. In the new ads, created pro bono by Draftfcb, adorable adopted shelter dogs and cats practically reach through TV, computer and tablet screens, imploring audiences to play with them. Prospective pet owners are reminded that there are thousands of amazing shelter pets ready to meet them.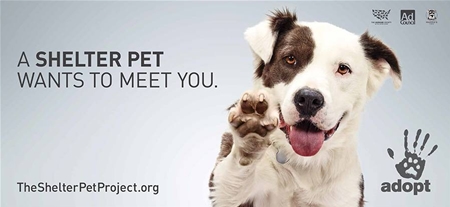 All of the ads direct consumers to a comprehensive website, theshelterpetproject.org, where they are able to search for a pet from a local shelter or rescue group, read adoption success stories and learn valuable information about pet adoption.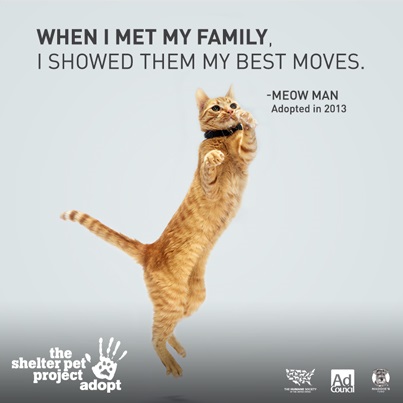 The Shelter Pet Project marks the first Ad Council campaign to focus on pets. It has generated more than $224M worth of donated advertising time and space in the first four years of the campaign.