2019 marks the 25th anniversary of Maddie's Fund.
Starting in April, we will be celebrating for an entire year until April 2020!


The impact that little Maddie, the beloved Miniature Schnauzer of Dave and Cheryl Duffield, has had on the animal welfare field, adopters and their pets is nothing short of inspiring. To date, Maddie's Fund® has awarded more than $225 million to help guarantee that every dog and cat has a healthy home or habitat.
We look forward to celebrating with you and the rest of the good humans doing incredible work for the animals! Speaking of good humans... be on the lookout for our "Who's a good human?" campaign! #WAGHWAGHWAGH
Maddie's Home Movie
25th Anniversary Maddie Shop
Inspire your style with special 25th anniversary gear from our Maddie store! All items are sold at cost, as we are not taking any proceeds - we just want to help you celebrate!


Website Partner Badge
If what you're doing is #ThanksToMaddie, please post this to your website and social channels. Don't forget to tag us!


Download our
partner badge document
and use the provided html code on your website to show your support for 25 Years of Lifesaving!
Tributes
Maddie's Fund Timeline
Looking back at our timeline we can see that Maddie has not only inspired an incredible amount of lifesaving, but also numerous "firsts" in the industry. Below are just a handful of significant ways Maddie has helped inspire a revolution.
Of course, none of these would be possible without the good humans of shelter and rescue organizations. We thank you all!
1993 - 2004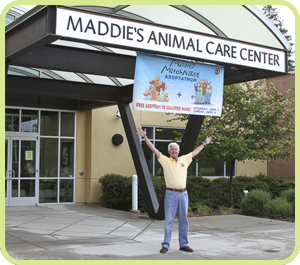 1993: First Capital Project
From October 1, 1993 - May 31, 2004, Maddie's Fund provided capital funds that culminated in the construction of Tony LaRussa's Animal Rescue Foundation Adoption and Education Center, which used multiple grants totaling $1.8M.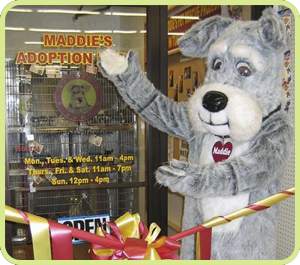 1997: First Maddie's® Pet Adoption Center
Maddie's Fund supported the construction of Maddie's® Pet Adoption Center at San Francisco SPCA, making it the first facility in the country where pets awaiting adoption are housed in cozy home-like settings rather than cages. The radical design set a new national standard and has been widely emulated nationwide.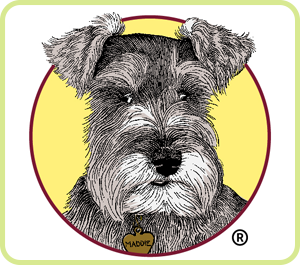 January 1999: Restructured the Foundation
The Board of Directors restructured the Foundation, defined its mission, implemented a new operating methodology and adopted the name Maddie's Fund. Maddie's Fund also hired professional staff, since before 1999 the operations of organization had been supported solely by volunteers.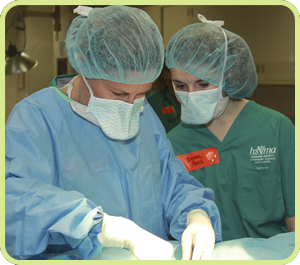 1999: First Veterinary Medical Association Project (VMA)
California VMA (CVMA): 54 counties participated in one or more of the three CVMA spay/neuter programs and over 224,000 above baseline low-income or feral cat surgeries were performed. All three CVMA programs received a total of $12.8M in funding.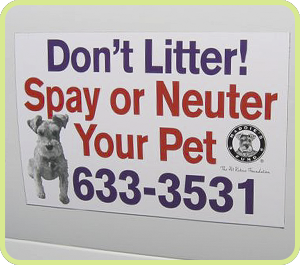 1999 - 2003: National Spay/Neuter Initiatives
Maddie's Fund supported large spay/neuter projects across the country that totaled more than $15.8M in funding and resulted in 271,512 animals being spayed or neutered.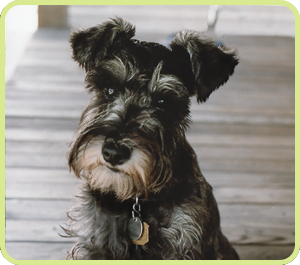 July 2000: Maddie's® Community Collaborative Projects
Maddie's Fund is the first to start Community Collaborative Projects. Community collaboration is now a norm thanks to Maddie's Fund's promotion.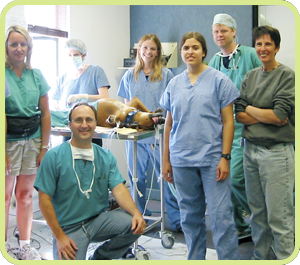 2001: First Maddie's® Shelter Medicine Program
The UC Davis School of Veterinary Medicine received a Maddie's Fund grant to establish the nation's first comprehensive shelter medicine program. Now, 24 out of the 28 veterinary medical colleges in the United States offer shelter medicine training.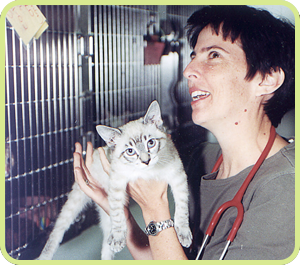 2004: First Shelter Medicine Resident Graduates
In 2004, Dr. Kate Hurley graduated from the UC Davis Maddie's
®
Shelter Medicine Program as the first ever Shelter Medicine Resident. Her residency was funded through the Maddie's Fund grant. Dr. Hurley has gone on to become Director of the Koret Shelter Medicine Program at UC Davis.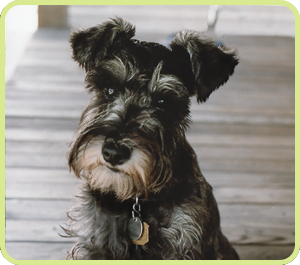 October 2004: Maddie's® Community Lifesaving Awards
First Maddie's® Lifesaving Award approved for Tompkins County, NY for $330,000. Maddie's® Lifesaving Awards were established to recognize achievements of communities who have reached adoption guarantee on their own.
Bookmark this page to see more from our timeline throughout the year.
2005 – 2014
2015 - Present