Maddie's Fund® has awarded over $275.7 million in grants toward increased community collaborations and live outcomes, pioneering shelter medicine education and establishing foster care as a standard across the U.S. We invest our resources in a commitment to keeping pets and people together, creating a safety net of care for animals in need and operating within a culture of inclusiveness and humility.
We update our list of grants on a quarterly basis. Here's the list of grants awarded for FY2022-23.
At a Glance:
Maddie's Fund Total Grant Giving by Fiscal Year
Funding Period: Inception - June 30, 2023
Total Funding: $275,738,070 ($275.7M)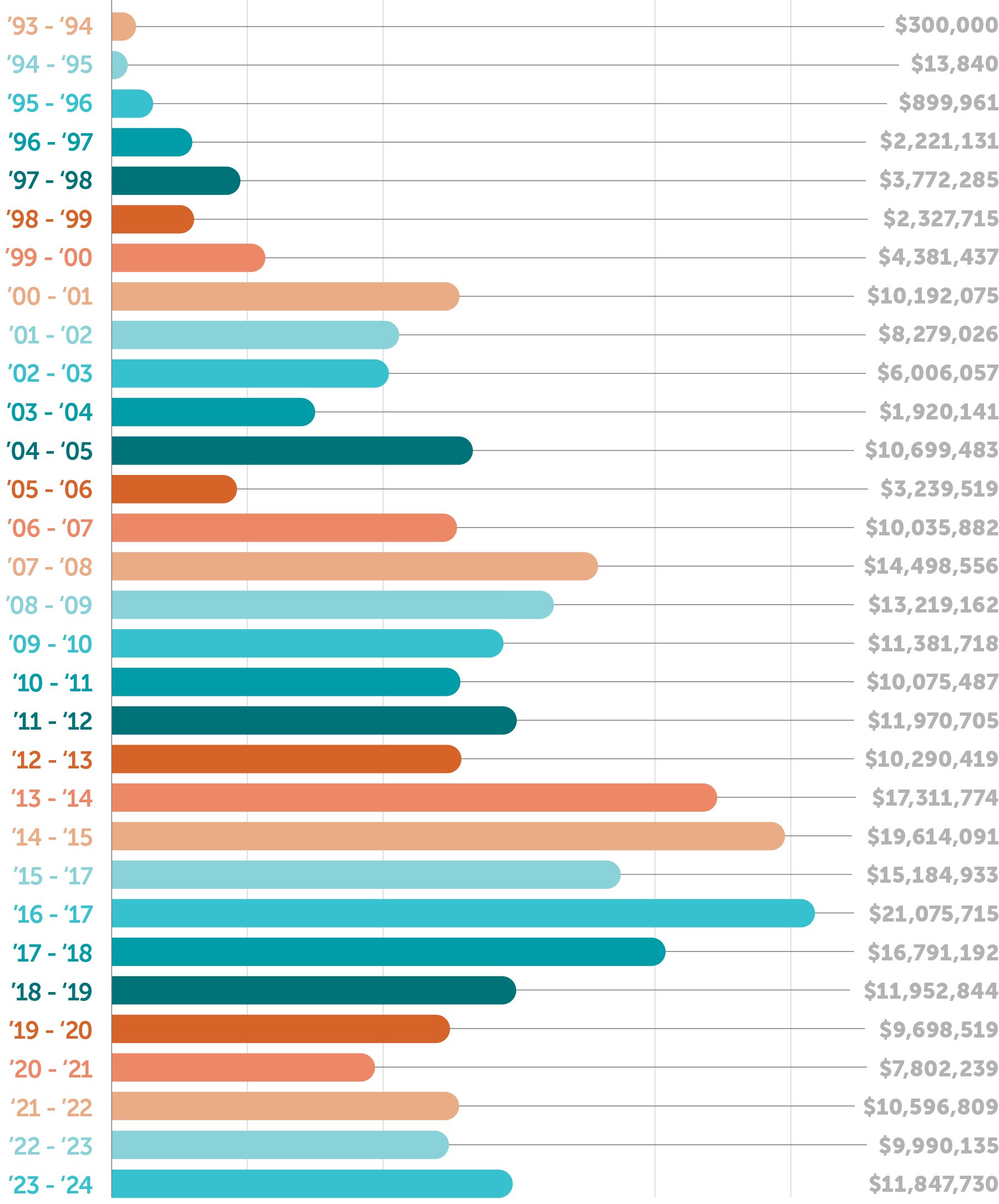 Total Grant Giving by Category
We have invested in the following categories through our grants programs: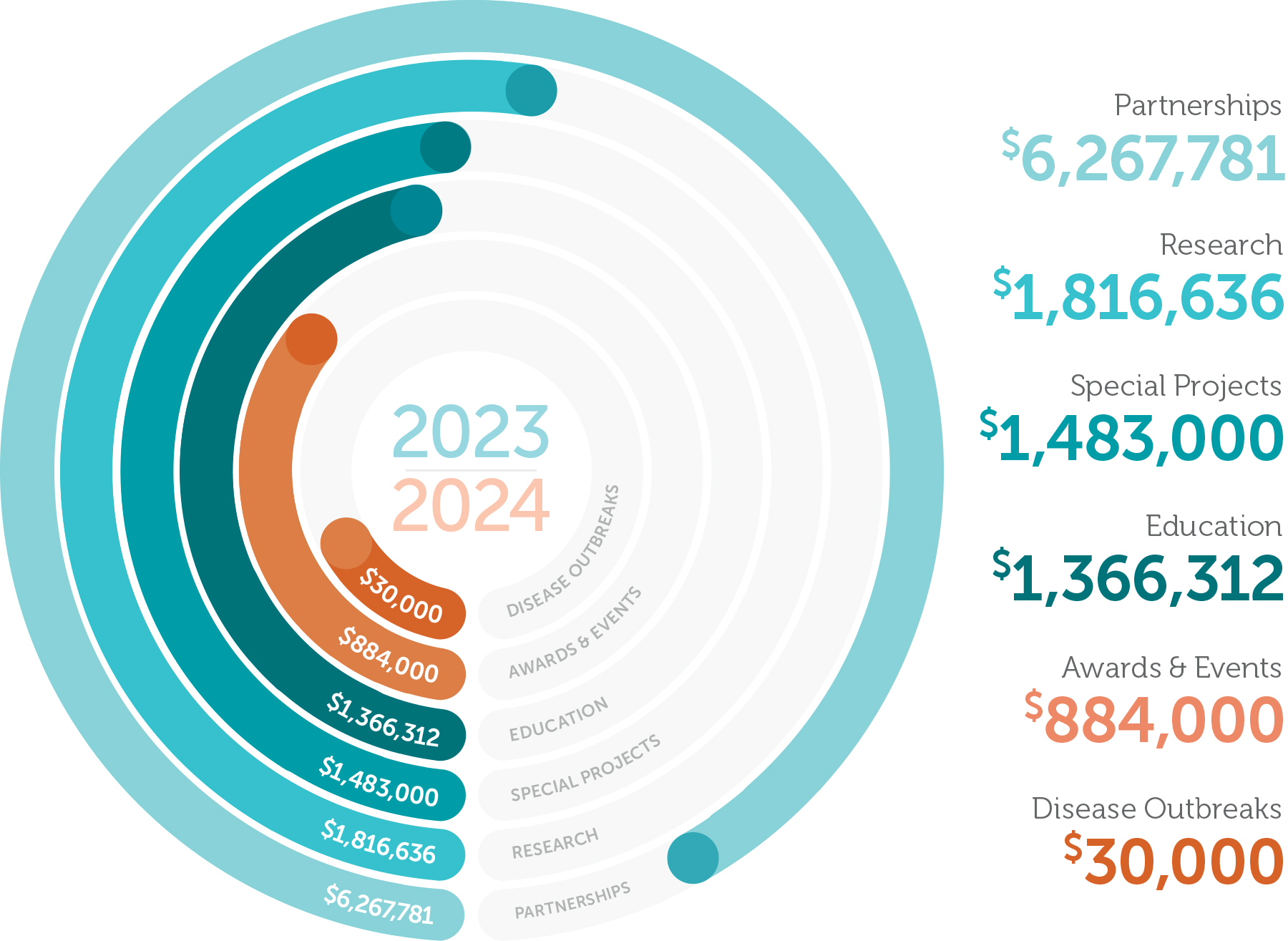 For more information on our past grant projects, please check out our Annual Report archive.