Maddie's Fund® has awarded animal welfare organizations and universities $247.3 million to save animal lives since our inception. Our grantmaking efforts focus on organizations that honor the foundation's core values of honesty, integrity and mutual respect.
We update our list of grants on a quarterly basis. Here's the list of grants awarded for Q1-2 FY2020-21.
At a Glance:
Maddie's Fund Total Grant Giving by Fiscal Year
Funding Period: Inception - June 30, 2020
Total Funding: $247,358,603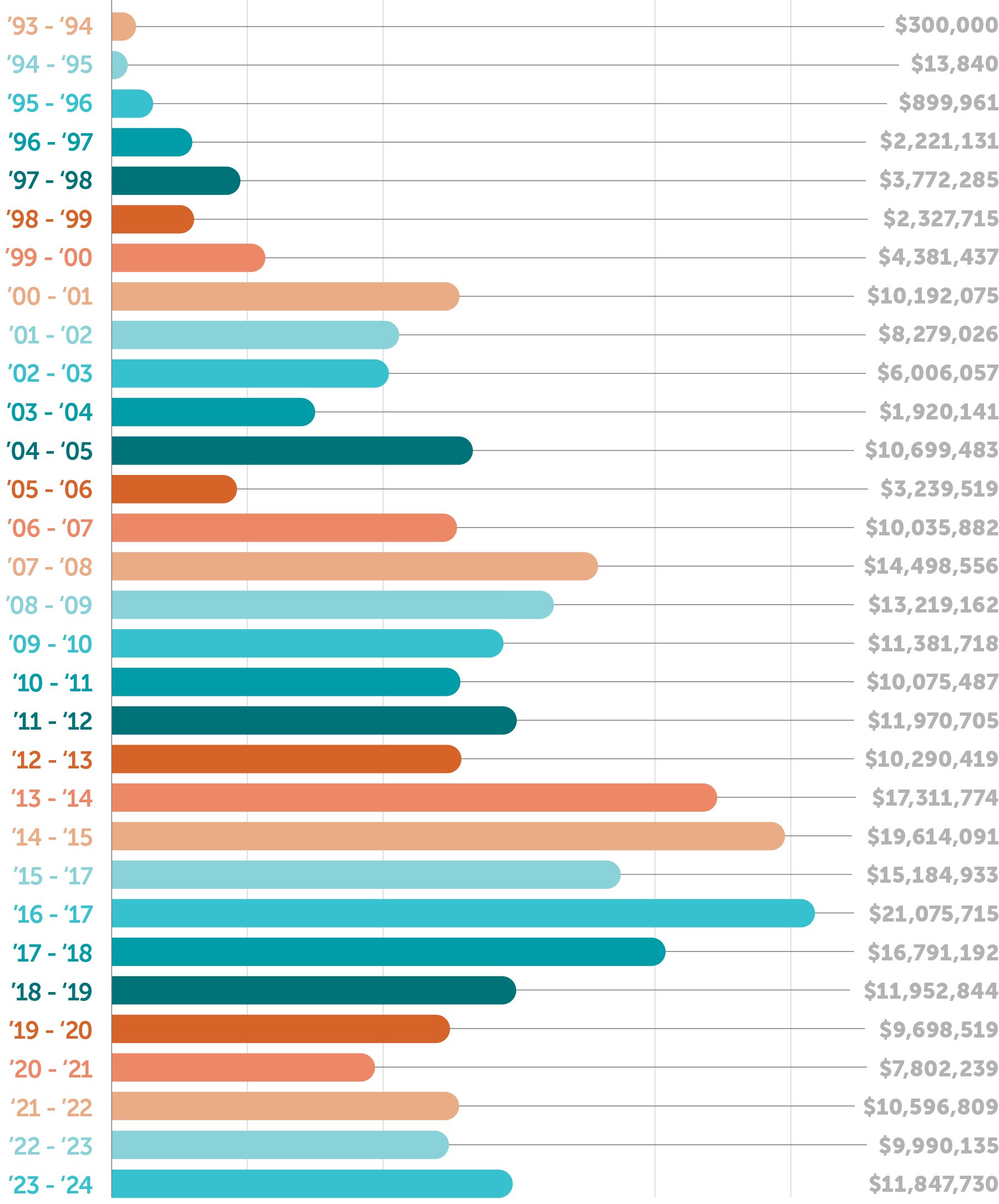 Total Grant Giving by Category
We have invested in the following categories through our grants programs: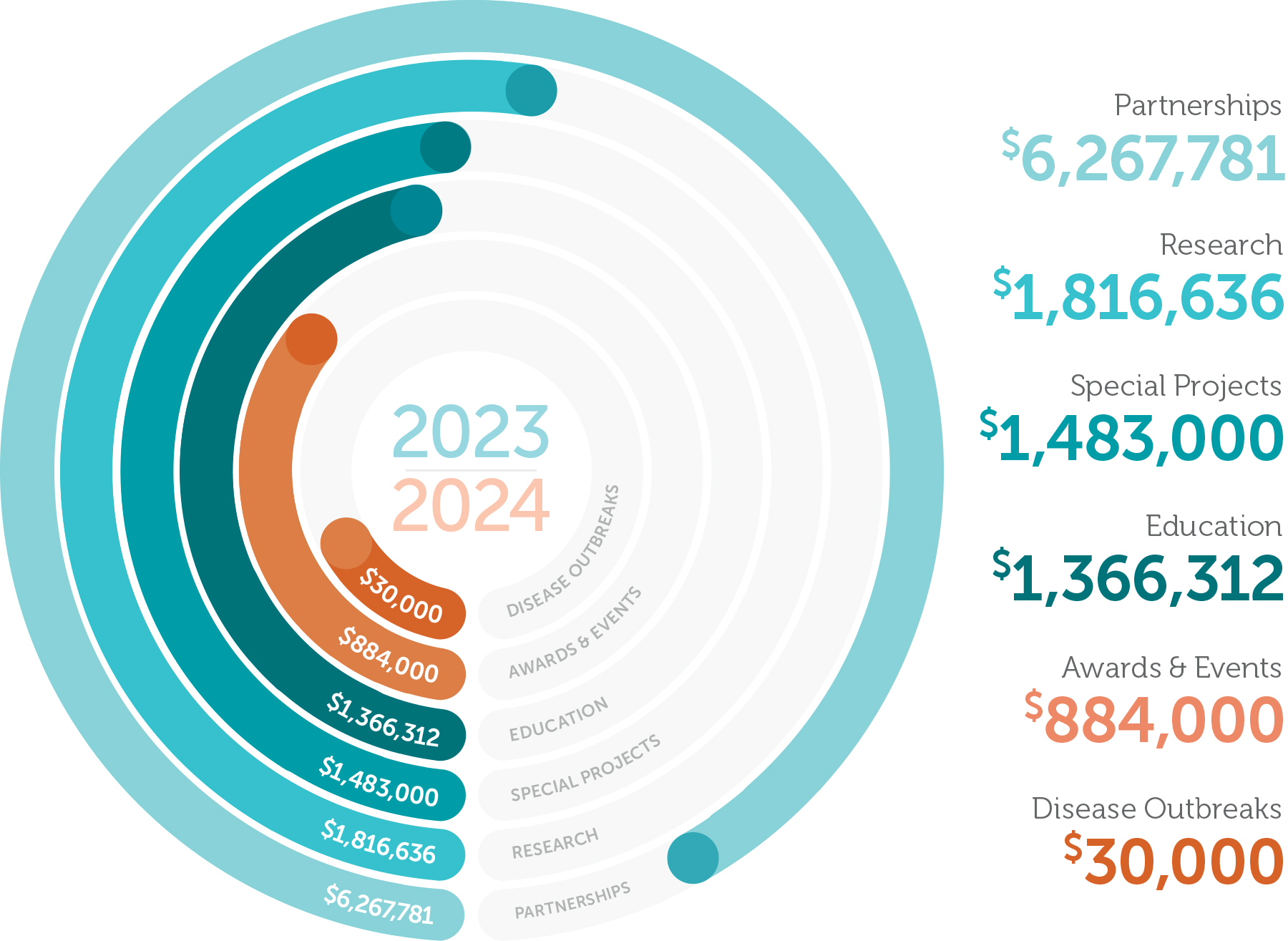 For more information on our past grant projects, please check out our Annual Report archive.