Further Your Education. Further Your Lifesaving.
Amplify your impact in lifesaving through Maddie's® University. Find continuing education (CE) and standalone training programs designed for shelter personnel.
Think of it as graduate school for lifesaving. Register today
Thursday, February 21, 2019 by Dr. Michael Blackwell and Dr. Susan Krebsbach
Audience: Executive Leadership, Public, Veterinary Team
Did you know that millions of pets do not receive adequate veterinary care because the costs are simply beyond a family's ability to pay for it? The lack of access to care is the most significant animal welfare crisis affecting owned pets in the United States. Learn more about this important issue in our upcoming webcast, Access to Veterinary Care: A National Family Crisis, on Thursday, February 21, 2019 at 9PM Eastern.
Learn about:
The scope of barriers to veterinary care faced by pet owners
The recommendations to address barriers as presented in the Access to Veterinary Care Coalition's seminal report
AlignCare, a research and development project of One Health veterinary care and funded by Maddie's Fund®, as a viable way to improve access to veterinary care
This program was reviewed and approved by the AAVSB RACE program for 1 hour of continuing education in jurisdictions which recognize AAVSB RACE approval. Please contact the AAVSB RACE program if you have any comments/concerns regarding this program's validity or relevancy to the veterinary profession.
This program has been pre-approved for Certified Animal Welfare Administrator continuing education credits.
About Dr. Michael Blackwell
A life of public service is what exemplifies Dr. Michael Blackwell. Like his father, he earned a Doctor of Veterinary Medicine degree from Tuskegee University. He also earned a Master of Public Health degree from Loma Linda University.
Dr. Blackwell's career has been anything but traditional. He currently serves as the Director of the Program for Pet Health Equity, College of Social Work, University of Tennessee, Knoxville. His mission is to improve access to veterinary care, especially for families with limited means. He chairs the Access to Veterinary Care Coalition. Previous to this position, Dr. Blackwell served as:

Dean, College of Veterinary Medicine, University of Tennessee
Chief of Staff, Office of the Surgeon General of the United States
Deputy Director, Center for Veterinary Medicine, Food and Drug Administration
Chief Veterinary Officer, U.S. Public Health Service
Chief Veterinary Officer, The Humane Society of the United States.
During 23 years on active duty, he achieved the rank of Assistant Surgeon General (Rear Admiral) of the U.S. Public Health Service Commissioned Corps. Also, he owned and operated private veterinary practices in Oklahoma and Maryland.
Dr. Blackwell has received numerous awards and recognitions, most notably, the U.S. Public Health Service Distinguished Service Medal (which is the highest personal honor award), and the Meritorious Service Medal (the second highest personal honor award). He also twice received the Surgeon General's Exemplary Service Medal.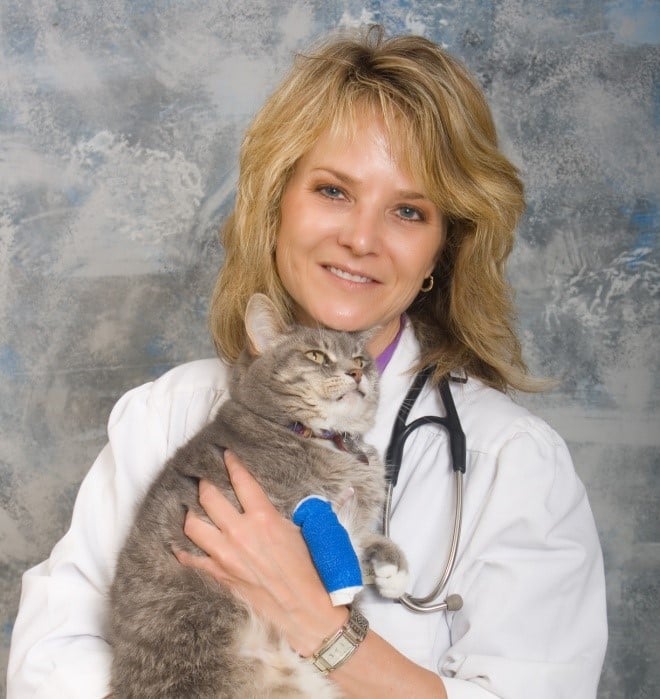 About Dr. Susan Krebsbach
Dr. Susan Krebsbach, affectionately known as Dr. Susan, has always had a passion for animals. But, her initial career path did not lead her to veterinary medicine. After graduation from the University of Wisconsin-Madison with a Bachelor of Science degree in industrial engineering, she started out as a systems engineer for the IBM Corporation. After being promoted to the level of advisory marketing representative, she was recognized as one of the top 5% marketing representatives in the country.
Following her calling and pursuing her passion for animals, Dr. Susan turned in her briefcase for books to start veterinary school at The Ohio State University. After graduation, she worked as a small animal general practitioner, started a veterinary animal behavior consulting service, Creature Counseling, and was a veterinary consultant for Maddie's Fund and the Humane Society Veterinary Medical Association.
Dr. Susan currently serves as the assistant director of the Program for Pet Health Equity (PPHE) at the University of Tennessee, Knoxville College of Social Work. The mission of the PPHE is to drive the formation of a family-centric veterinary health care system that focuses on pets not adequately served by the current system. Dr. Susan is also honored to be the executive director of the Access to Veterinary Care Coalition, a diverse group of individuals promoting pet retention as it pertains to access to veterinary care by removing barriers and guiding public policies to ensure access to veterinary care for all pets.
Dr. Susan resides in her home state of Wisconsin where winter lasts nine months out of the year, beer and brats are considered a culinary delicacy, and the Green Bay Packers are a religion. It is from here that she permeates her true dedication to the enhancement of the special relationship that exists between pets and their people and advocating for the wellbeing of all animals.