The Avanzino Leadership Award recognizes outstanding leadership in the animal welfare community. Maddie's Fund is rewarding leaders who have demonstrated significant achievement in lifesaving for their organization, showing the courage to look beyond the status quo and making bold decisions to improve the lives of dogs and cats, and being a champion of the no-kill movement.
2017 Recipient: Dr. Julie Levy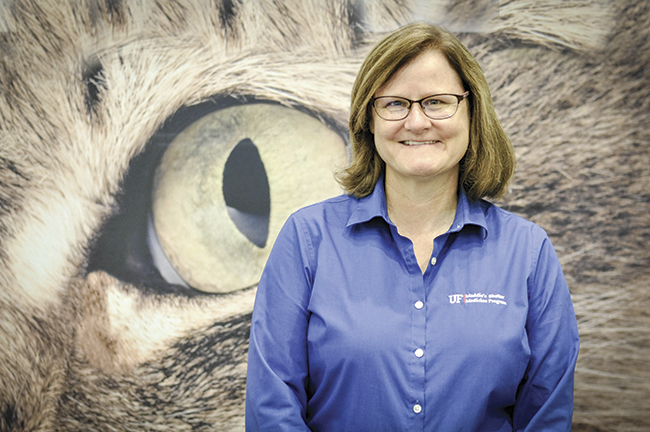 Maddie's Fund is pleased to announce the second annual Avanzino Leadership Award to Dr. Julie Levy for her vast lifesaving impact across the nation and the animal welfare industry.

Currently a professor of shelter medicine at the University of Florida, Dr. Levy's career accomplishments are vast. In addition to her impact teaching students all over the U.S. as well as globally, some of her notable achievements include groundbreaking work with community cats in the early 90s through Operation CatNip; advancing the field and credibility of shelter medicine through disease prevention, outbreak response and prioritizing lifesaving over euthanasia; and more recent projects like the Million Cat Challenge. (The Million Cat Challenge is a shelter-based campaign to save the lives of one million cats in North America over a five-year period.)

Furthermore, Dr. Levy has greatly influenced lifesaving through her published research. In a body of work spanning more than two decades and more than 100 journal articles and textbook chapters, she has studied everything from the characteristics of community cat populations to spay/neuter surgery and more, including infectious diseases in dogs rescued after Hurricane Katrina, heartworm in shelter dogs and cats, vaccination and immunity, diagnostic testing for animal shelters, nonsurgical sterilization and contraception.

In addition to being this year's Avanzino Leadership Award recipient, Dr. Levy is a recipient of the Association of Shelter Veterinarians' Meritorious Service Award, the Carl J. Norden-Pfizer Distinguished Teacher Award, Outstanding Woman Veterinarian of the Year and the European Society of Feline Medicine Award for Outstanding Contributions in the Field of Feline Medicine. She is also the co-author of The Association of Shelter Veterinarians' 2016 Veterinary Medical Care Guidelines for Spay-Neuter Programs.
The next Avanzino Leadership award will be selected in 2019.