November 14, 2017 by Dr. Sara L. Bennett
Audience: Veterinary Team
Psycho-pharmaceuticals can be a helpful tool to manage and address behavior concerns in sheltered pets. The sheltered pet's unique situation warrants additional considerations before use of these medications.
In a free webcast co-presented by Maddie's Fund® and the Association of Shelter Veterinarians (ASV), Behavioral Pharmacology in Shelter Settings, boarded Veterinary Behaviorist Dr. Sara L. Bennett will help attendees understand common behavioral concerns and diagnoses in sheltered pets and what medications might be most appropriate for these conditions, as well as different classes, mechanisms of action, indications and side effects of those medications.
Topics covered include:
Guidelines for medication use in sheltered pets
Goals of treatment
Risk assessment
Recommendations on monitoring pets taking behavior medications while in the shelter
Medication selection based on pet's working diagnosis, welfare state and shelter's resources
A brief review of neurotransmitters and mechanisms of action for commonly used behavior medications
How to manage medications through a variety of outcome options
Time permitting, case examples of sheltered pets on medication
This course has been pre-approved for Certified Animal Welfare Administrator continuing education credits.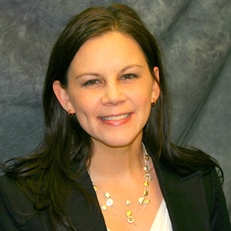 About Sara L. Bennett, DVM, MS, DACVB

Dr. Bennett received her DVM degree in 2006 from Purdue University. She spent three years as an associate veterinarian in general practice in the Evansville area before returning to Purdue to complete a residency in Animal Behavior and Masters of Science. She obtained certification as a Diplomate of the American College of Veterinary Behaviorists in 2012. After becoming board-certified, she practiced veterinary behavior in the Chicago area until returning to the Tri-State area in 2015.
Dr. Bennett is a courtesy lecturer for the University of Florida College of Veterinary Medicine Maddie's Shelter Medicine Program and co-instructor for the University's online learning course, Shelter Animal Behavior and Welfare, which is one of three core courses in the online Maddie's Graduate Certificate in Shelter Medicine Program.
In her behavior consultations she addresses a variety of behavior problems and behavioral disorders including aggression, inappropriate elimination, compulsive disorder, fears and phobias and behavior problems associated with aging across a wide range of species. She particularly enjoys addressing problem behavior in shelter and rescue animals, helping to protect animal welfare, make these pets more adoptable, strengthening the budding human-animal bond and keeping these animals in their new homes.