February 2017 by Richard Angelo, Jr., Lee Greenwood and Elizabeth Oreck
Audience: Executive Leadership
Animal welfare advocates from Best Friends Animal Society cover legal issues about community cats, the Lira Supreme Court decision, shelter transparency, and puppy mills - and how they affect you and ways you can help. This presentation was recorded at the 2016 American Pets Alive! Conference.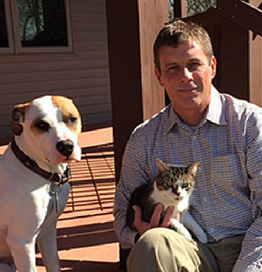 About Richard Angelo, Jr.

Richard Angelo, Jr. is a Legislative Attorney for Best Friends Animal Society. His focus is on Best Friends' Community Cat Initiatives and promoting legislation that will humanely and directly reduce the killing of cats in shelters across the country. He was previously a sole practitioner with an office in Davison, Michigan, focusing on companion animal-related matters and litigation. He has been a member of the Animal Law Section of the State Bar of Michigan and has served as a council member of that Section since 2009. He is also a member of the National Animal Care and Control Association, American Bar Association, TIPS-Animal Law Committee, and a vice-chair of the newly formed International Law Section, Animal Law Committee. In addition to his work for Best Friends, Richard also volunteers at his local animal control shelter, and several other animal welfare organizations in Michigan.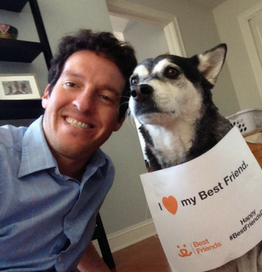 About Lee Greenwood

Lee Greenwood is a Legislative Attorney for Best Friends Animal Society, the leading national animal welfare organization dedicated to ending the unnecessary killing of companion animals in our nation's shelter systems.Lee has been involved in the legislative process for his entire career, starting out in Washington, DC working for the Senate Judiciary and Senate Budget committees.His experience in a variety of different governmental settings has helped him at Best Friends, where he specializes in dog-related laws, working as an advocate and lobbyist on local, state, and federal legislation.In addition to his work for Best Friends, Lee also volunteers with various Boston and Washington-based animal adoption organizations.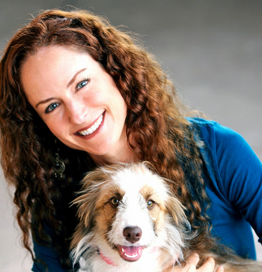 About Elizabeth Oreck

Elizabeth Oreck is the national manager of Best Friends Animal Society's puppy mill initiatives, which address the puppy mill crisis in the U.S. through education, advocacy and legislation. Elizabeth has worked in animal welfare for more than 15 years, having entered the field as a managing director for spcaLA. She is a wildlife rehabilitator who has served on the boards of the California Wildlife Center, Pets90210 and the Coalition for Pets and Public Safety, as well as the Regional Council of the International Fund for Animal Welfare (IFAW). In the past several years, she has been instrumental in the passage of a number of ordinances to ban the retail sale of puppy and kitten mill animals in pet stores, including Los Angeles, Boston, San Diego and Chicago.