February 2017 by Dr. Sara Pizano
Audience: Executive Leadership, Veterinary Team
"Best practices" isn't a buzz-phrase that has nothing to do with animal shelters. It's a set of programs, procedures, and partnerships proven to increase lifesaving in communities across the country.
This course has been pre-approved for Certified Animal Welfare Administrator continuing education credits.
Attendees will learn:
Studies and data on how we know implementing best practices works to save lives
What progressive shelters are doing, including collaboration and public-private partnerships
Funding and responsible financial management
Ordinance and state law reviews
The value of subsidized and safety net programs in the community, great customer service, open adoptions, rescue partnerships, foster programs, community cat diversion, and more!
Target Zero has worked with communities around the country, helping them solve problems, save taxpayer dollars, and decrease euthanasia, which animal lovers in those communities believe is no longer acceptable as a form of population control.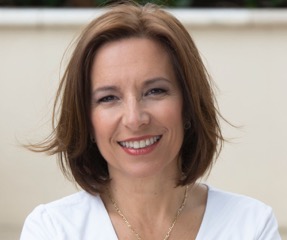 About Sara Pizano, DVM

Target Zero Program Director Dr. Sara Pizano holds a BS in Zoology from SUNY Oswego, Oswego, New York, an MA in Physiology from Columbia University in New York City, and a Doctorate from the Cornell University College of Veterinary Medicine in Ithaca, New York.
After completing her formal education, she was an intern at the highly acclaimed Animal Medical Center in New York, New York. Following her passion for homeless animals, Dr. Pizano worked at North Shore Animal League on Long Island, then served as the Director of Veterinary Services at the Humane Society of Broward County in Fort Lauderdale, Florida.
For six years, Dr. Pizano was the Director for Miami-Dade Animal Services where she was instrumental in rewriting county ordinances, introducing pain medication and treatment plans, increasing the live release rate and creating a variety of life-saving programs.
During that time, Dr. Pizano also served as a panel member for the Association of Shelter Veterinarians to create the baseline for Shelter Medicine as a specialty. She has served on a variety of boards including the Broward County Veterinary Medical Association, the Florida Animal Control Association and the HSUS National Companion Animal Advisory Council.
Dr. Pizano has also been the recipient of numerous awards that include the Miami-Dade County Manager's Excellence Award, received recognition from the Florida Animal Control Association for Outstanding Agency and Outstanding Team Achievement and in the same year was recognized by the South Florida Veterinary Medical Foundation as the Outstanding Government Employee and Community Partnership when the ASPCA added Miami-Dade as their tenth partner community nationwide.