March 2020 by Dr. Alexis Bardzinski, Medical Director, Austin Pets Alive! and Dr. Jennifer Wilcox, Director of Veterinary Services, Pima Animal Care Center
Audience: Executive Leadership, Shelter/Rescue Staff & Volunteers, Veterinary Team
How do you instill a culture in your clinic that requires all staff, including veterinarians, to treat every animal with the care and treatment we would expect for our own animals? Learn from two shelter veterinarians who have built successful lifesaving culture as leaders in their clinics.
This presentation was recorded at the 2020 American Pets Alive conference.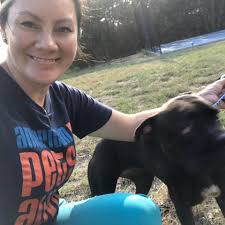 About Dr. Alexis Bardzinski
Dr. Bardzinski is from Jupiter, Florida and obtained her doctorate of veterinary medicine at Mississippi State University. Initially, she arrived in Austin, Texas to complete an internship in equine veterinary medicine, and then afterwards, began working in shelter medicine and performing high volume spay/neuter surgeries. She has been working as a veterinarian at Austin Pets Alive! for over 6 years and currently resides in Austin with her cattle-dog Paisley and crazy cat's Kase and Sake.

About Dr. Jennifer Wilcox
After completing a PhD in conservation genetics at University of Colorado, Dr. Wilcox volunteered at a local shelter during her years of post-doctoral research at University of Arizona. The shelter animals compelled her to shift her professional goals, and she finished her veterinary degree at University of Wisconsin in 2008. She returned to Tucson as a shelter vet, and eventually became medical director at Humane Society of Southern Arizona. She moved to Pima Animal Care Center (PACC) as their first "shelter" vet five years ago.