July 2016 by Liz Finch
Audience: Executive Leadership, Shelter/Rescue Staff & Volunteers
Should we continue to use visual identification if it could have adverse effects on length of stay and adoptions? Four groundbreaking case studies show that removing labels is a low-cost intervention that could improve outcomes for many - perhaps all - breeds, including pit bulls. This presentation by Liz Finch, Senior Manager for National Programs of Best Friends Animal Society, was recorded at the 2016 Best Friends National Conference.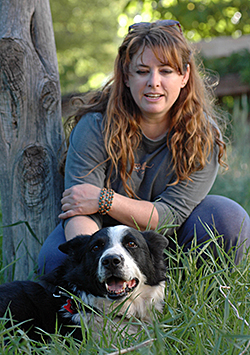 About Liz Finch
Liz started her career in animal welfare in 1997 by volunteering for several small nonprofits and Los Angeles Animal Services. In 2000, she co-founded a cat rescue organization and began devoting herself more seriously to animal welfare. By 2005, she made the decision to give up her writing career and moved to Kanab, Utah, to work for Best Friends Animal Society.
She started her career at Best Friends answering questions from the public on all aspects of animal care and welfare, transitioned into the manager role of that department and now serves as senior manager for national programs. She oversees the community cat programs and the No More Homeless Pets Network, which comprises more than 1,500 rescue groups, spay/neuter organizations and municipal shelters. The network provides support and resources in the form of grants, consulting, marketing materials and other opportunities to help Save Them All.