December 2013 by Brian A. DiGangi, DVM, DABVP
Audience:
The first step in creating a CPV treatment protocol that is right for your organization is to figure out what resources are available for CPV patient care. The goal of this assessment is to determine which patients can be successfully treated without jeopardizing the health and welfare of those patients or that of the other animals in the shelter.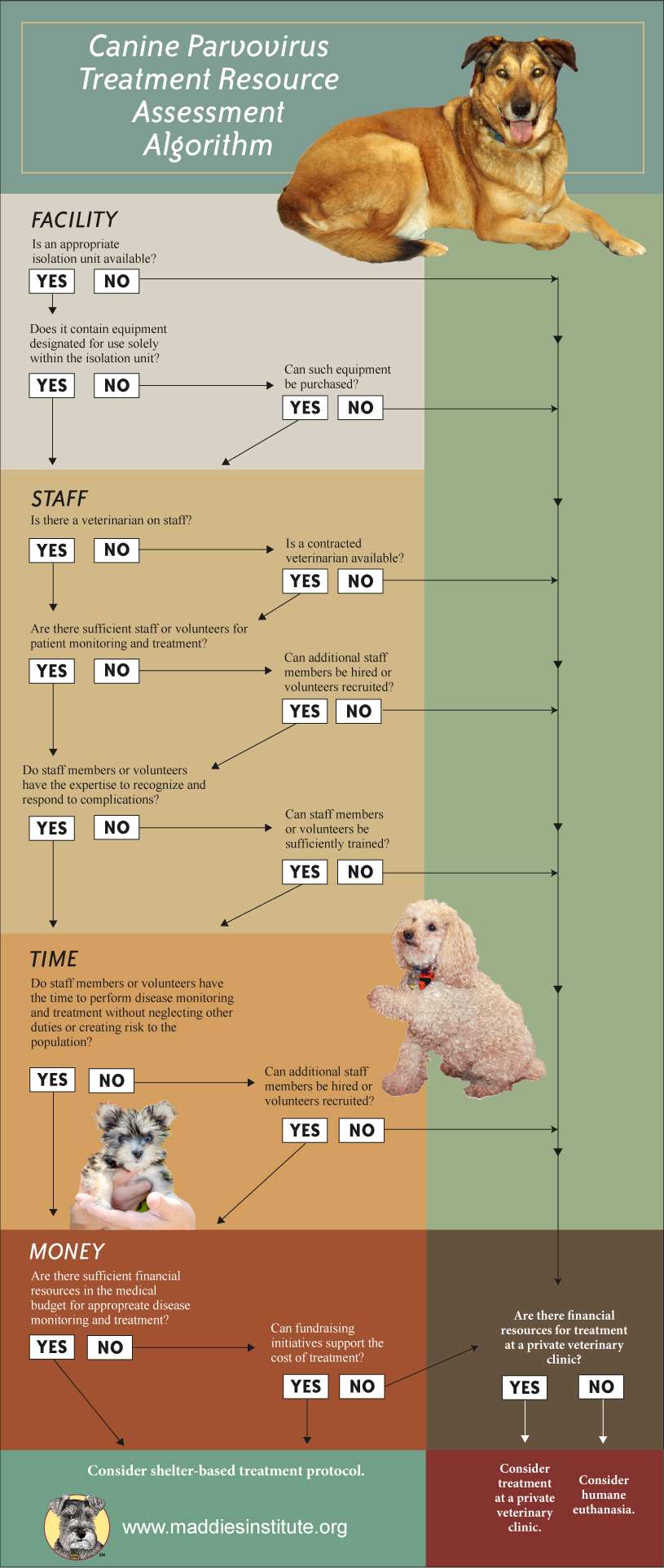 Download (PDF): CPV Treatment Resource Assestment Algorithm

Brian A. DiGangi, DVM, DABVP
Dr. Brian DiGangi received a Bachelor of Science degree in Animal Science with a minor in Nutrition from North Carolina State University in 2001, and graduated from the University of Florida College of Veterinary Medicine (UF CVM) in 2006. While at UF CVM, Dr. DiGangi completed clinical externships in both shelter medicine and exotic animal medicine, and co-founded the University of Florida Student Chapter of the Association of Shelter Veterinarians. He volunteered at the county animal shelter on a regular basis, organized spay-neuter wet labs for veterinary students, regularly participated in a large feral cat trap-neuter-return program and fostered animals for local rescue organizations.
Dr. DiGangi went on to become the first resident in Shelter Medicine at the UF CVM, graduating in 2010. Shortly thereafter, he became a Diplomate of the American Board of Veterinary Practitioners in Canine and Feline Practice and received a Master of Science degree in Veterinary Medical Sciences. Dr. DiGangi has published research on feline adoption assessment, feline pregnancy detection and feline immunology. Other special interests include cleaning and disinfection, high quality, high volume spay-neuter and enhancing the welfare of animals in shelters. Dr. DiGangi joined the faculty of the UF CVM as a Clinical Assistant Professor of Shelter Medicine in 2010 and the Board of Directors of the Association of Shelter Veterinarians in 2011.