November 2016 by Dr. Sara Pizano and Cameron Moore
Audience: Executive Leadership, Public, Shelter/Rescue Staff & Volunteers
Are you an elected official of a community struggling with too many cats in your animal control system? Are citizens pressing for you to adopt a policy of trapping, sterilizing/vaccinating, and returning healthy cats to their neighborhoods, but you have questions or concerns?
Please join Dr. Sara Pizano of Target Zero for Creating Responsible Lifesaving Public Policy: Solutions for Community Cats. This free 60-minute webcast, designed for elected officials, will help you learn how other municipalities have managed these issues successfully on the public policy and public relations levels.
She will share facts about community cats including:
Current negligible return to owner rates for lost pet cats.
High euthanasia rates for cats in shelters.
Studies show cats are more likely to find their way home from the street than a shelter.
Many cat owners allow their cats outside and Good Samaritans mistakenly think they are lost.

Target Zero has worked with communities around the country, helping them solve problems, save taxpayer dollars, and decrease euthanasia, which animal lovers in those communities believe is no longer acceptable as a form of population control.


Webcast Two: Return to Field: Putting Theory into Action Saving Cats
Video Length: 1:10

Are you an animal advocate looking to start or expend a community cat diversion/TNR program? Cameron Moore of Target Zero has taken over 25,000 cats through such a program in Jacksonville, FL, and will be sharing the data behind her recommended program design with advocates who want to implement shelter diversion and TNR programs for cats in their communities.
Please join us for Return to Field: Putting Theory into Action Saving Cats.
In this free webcast, Cameron will cover:
Trap/Neuter/Return (TNR) in the field
Community Cat Diversion at the point of intake in the shelter (friendly or feral cats eligible)
Importance of collaboration with other animal welfare groups, non-profits, municipalities
Common concerns and myths
Identifying resources in the community
Program design for Community Cat Diversion (day1 intake, day 2 surgery, day 3 return)
Releasing process
Educating the public
Examples of successful programs nationwide
This course has been pre-approved for Certified Animal Welfare Administrator continuing education credits.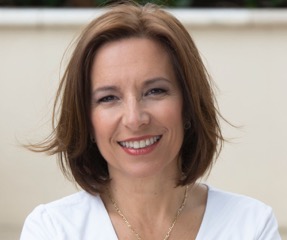 About Dr. Sara Pizano
Target Zero Program Director Dr. Sara Pizano holds a BS in Zoology from SUNY Oswego, Oswego, New York, an MA in Physiology from Columbia University in New York City, and a Doctorate from the Cornell University College of Veterinary Medicine in Ithaca, New York.
After completing her formal education, she was an intern at the highly acclaimed Animal Medical Center in New York, New York. Following her passion for homeless animals, Dr. Pizano worked at North Shore Animal League on Long Island, then served as the Director of Veterinary Services at the Humane Society of Broward County in Fort Lauderdale, Florida.
For six years, Dr. Pizano was the Director for Miami-Dade Animal Services where she was instrumental in rewriting county ordinances, introducing pain medication and treatment plans, increasing the live release rate and creating a variety of life-saving programs.
During that time, Dr. Pizano also served as a panel member for the Association of Shelter Veterinarians to create the baseline for Shelter Medicine as a specialty. She has served on a variety of boards including the Broward County Veterinary Medical Association, the Florida Animal Control Association and the HSUS National Companion Animal Advisory Council.
Dr. Pizano has also been the recipient of numerous awards that include the Miami-Dade County Manager's Excellence Award, received recognition from the Florida Animal Control Association for Outstanding Agency and Outstanding Team Achievement and in the same year was recognized by the South Florida Veterinary Medical Foundation as the Outstanding Government Employee and Community Partnership when the ASPCA added Miami-Dade as their tenth partner community nationwide.
About Cameron Moore

Before joining Target Zero, Cameron Moore spent six years working as the Program Director for First Coast No More Homeless Pets (FCNMHP), the largest high volume spay/neuter clinic in the country performing over 25,000 surgeries annually.
FCNMHP's mission is to end the euthanasia of dogs and cats in the city shelter and surrounding areas. While in this role, Cameron implemented many lifesaving programs that directly impacted intake and live release at the shelter, helping the City of Jacksonville achieve and maintain a live release rate of over 90 percent. She oversaw programs involving targeted spay/neuter initiatives, community cat diversion, surrender prevention, adoption programs and kitten nurseries which have evolved into the Target Zero pyramid.
In 2008, Cameron launched the Feral Freedom program in Jacksonville, Florida, which has successfully sterilized over 26,000 community cats that have entered the shelter system and returned them to their outdoor homes.
Cameron holds a Bachelor of Science degree from Kennesaw State College in Public and Social Services. She founded a nonprofit cat rescue organization called Lucky Cat Adoptions in 2005, and has successfully found homes for over 8,000 cats. Her experience running a nonprofit rescue organization and at FCNMHP focusing on ending shelter euthanasia give her a unique perspective achieving the Target Zero mission.