March 2020 by Sarah Aguilar, Emma Davenport, Tawny Hammond, Erin Olsen and Lee Ann Shenefiel
Audience: Executive Leadership, Shelter/Rescue Staff & Volunteers, Veterinary Team
What does it mean to be accountable to life and death as a leader? Learn how to implement policies that will keep your organization accountable and increase lifesaving across your organization.
This presentation was recorded at the 2020 American Pets Alive conference.

About Sarah Aguilar, Deputy Director, Pima County Animal Care Center (Arizona)
Prior to moving to Tucson, Sarah was a program coordinator at the municipal shelter in Ventura, CA, where she managed their first formal foster program which placed nearly 3,000 animals into foster homes annually and tripled the number of cats adopted through partner pet stores and offsite events. Her experience as the training general manger for a national restaurant chain, combined with degrees in business management and accounting, have enabled Sarah to bring a unique customer service and systemic, data driven approach, to leading a municipal shelter.
About Emma Davenport, Maddie's® Leadership Fellow, Pima Animal Care Center
Emma is a Maddie's® Executive Leader at Pima Animal Care Center in Tuscon, Arizona. She was awarded this Fellowship to serve in core project areas while learning how to direct operations and navigate the unique challenges of leading a municipal animal shelter. Before her acceptance into the fellowship program, Emma implemented lifesaving programs at Wadena County Humane Society as the Shelter Manager. She reorganized shelter operations, revamped adoption protocols and policies, and quadrupled annual adoption numbers.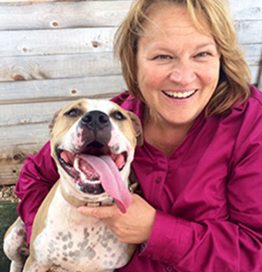 About Tawny Hammond, National Director of Leadership Advancement, Best Friends Animal Society
Tawny has more than 30 years of experience in the public service arena, creating and implementing programs and services for people and their pets, working effectively with appointed and elected officials, creating and leading teams focused on professional excellence and lifesaving best practices. Tawny served for more than 25 years in municipal government in Fairfax County, Virginia where she brought the Fairfax County Animal Shelter to a 90 percent live release rate in less than two years by removing breed restrictions, growing a robust volunteer program, establishing a cutting-edge foster program for the dogs losing their lives, strengthening community cat programs, and establishing the animal shelter as a community center for residents of Fairfax.
Tawny is also the former chief of animal services for the city of Austin, Texas. Under Tawny's leadership, Austin and Travis County, Texas, reached a new milestone in 2017, achieving live outcomes for 98 percent of the more than 17,000 animals who came through the doors.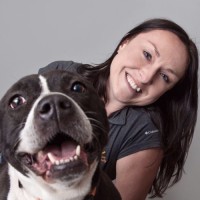 About Erin Olsen, Maddie's® Leadership Fellow, Pima Animal Care Center
Erin is currently fulfilling a Maddie's Fund® Executive Leadership Fellowship at Pima Animal Care Center in Tucson Arizona, focusing on Executive Director level development and learning. Prior to the Fellowship, Erin built an animal welfare knowledge and leadership base with 9 years of employment with Best Friends Animal Society cultivating skills in: relationship management, program development, mentorship and training for volunteers and staff, management of the NKLA Pet Adoption Center operations, staff, and Coalition Partners.

About Lee Ann Shenefiel, South Central Regional Director, Best Friends Animal Society
Lee Ann started as the South Central Regional Director with Best Friends in January 2019 after serving as interim Chief Animal Services Officer at the Austin Animal Center since 2017. There she piloted engagement-based programming to help neighborhoods with higher-than-average intake and lower return-to-owner rates. Prior to her role as interim chief, Lee Ann served as deputy chief and oversaw animal protection, outreach and prevention programming and the center's volunteer program, which is now a Service Enterprise-certified program.
Before moving to Texas, Lee Ann served as Assistant Director of the Fairfax County Animal Shelter in Virginia, where she managed intake, adoptions and business services, and helped to develop policies and programs that brought the shelter to a save rate of over 90% for the first time.