July 6, 2016 by Arlyn Bradshaw
Audience: Executive Leadership
Launched in 2014, No-Kill Utah (NKUT) is an initiative of Best Friends Animal Society that, along with a coalition of 56 Utah-based animal welfare organizations, is designed to make Utah a no-kill state by 2019. Forming coalitions is no easy task but NKUT provided a vision of a common purpose that is quickly strengthening collaboration among diverse groups - and saving more lives than ever. Learn how three leading agencies are breaking live release rate records - and how you can, too. This presentation by Arlyn Bradshaw, Executive Director of Best Friends Animal Society-Utah, was recorded at the 2016 Best Friends National Conference.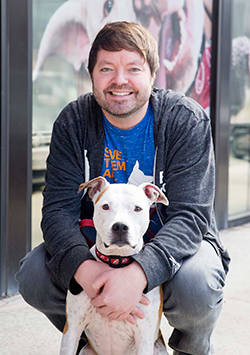 About Arlyn Bradshaw

Arlyn Bradshaw serves as the executive director of Best Friends Animal Society-Utah, overseeing the lifesaving programs that are turning Utah into a no-kill state. Together with the No-Kill Utah (NKUT) initiative and its coalition of more than 50 animal welfare organizations, Best Friends-Utah runs its own pet adoption center, kitten nursery, and two spay/neuter clinics.
In addition to Arlyn's work with Best Friends, he is also an elected member of the Salt Lake County Council. Among his top priorities as an elected official is ensuring that Salt Lake County Animal Services - the largest animal services agency in the state - maintains its status as a no-kill shelter.