July 2016 by Tracy Roddom
Audience: Executive Leadership
Launched in 2014, No-Kill Utah (NKUT) is an initiative of Best Friends Animal Society that, along with a coalition of 56 Utah-based animal welfare organizations, is designed to make Utah a no-kill state by 2019. Forming coalitions is no easy task but NKUT provided a vision of a common purpose that is quickly strengthening collaboration among diverse groups - and saving more lives than ever. Learn how three leading agencies are breaking live release rate records - and how you can, too. This presentation by Tracy Roddom, Assistant Director of Davis County Animal Care and Control, was recorded at the 2016 Best Friends National Conference.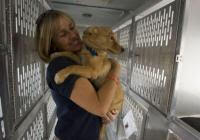 About Tracy Roddom

Tracy Roddom has been with Davis County Animal Care and Control for almost 17 years. Passionate about animals her whole life, Tracy became the animal cruelty investigator for Davis County and successfully prosecuted many cases. Seven years ago, she came into the shelter out of the field and focused on changing people's perceptions of the shelter. She introduced new programs, pursued grants and worked toward significantly lowering euthanasia numbers. Currently she is the assistant director and manages shelter operations, adoptions, education, safety, emergency preparedness and the volunteer program.

Tracy's professional accomplishments include animal cruelty investigator with national certification, Animal Control Officer of the Year 2009 (awarded by the Utah Animal Control Officers Association), vice president for the Utah Emergency Animal Response Coalition, past board member for the Utah Animal Control Officers Association, and two deployments with the ASPCA.