Pima Animal Care Center
As the animal welfare field continues to grow, there is an urgent and ongoing need for new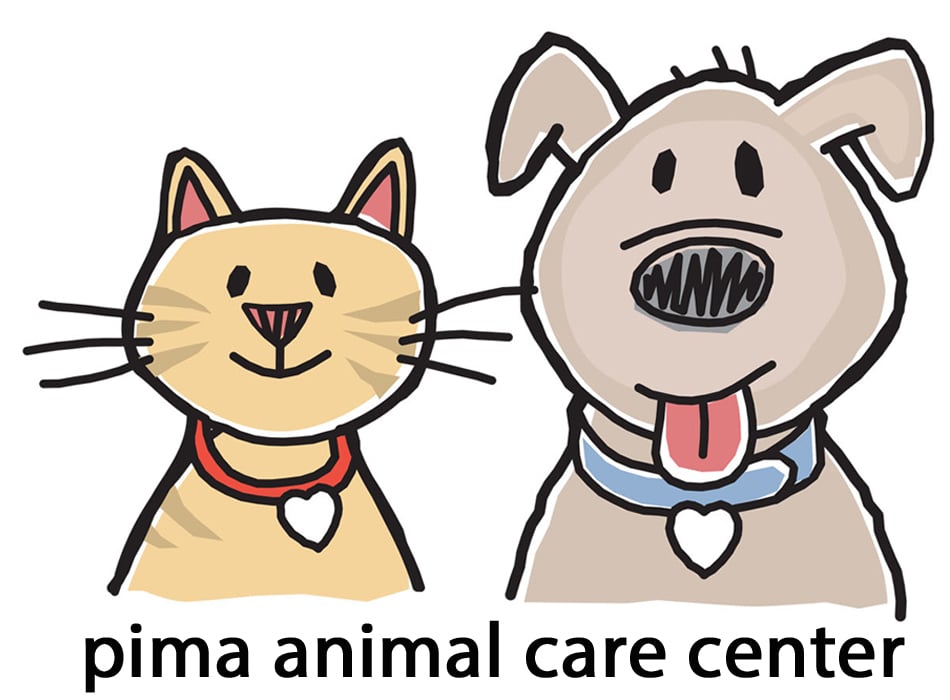 leadership. Two fellows will be selected to spend 12 months in Tucson, Arizona, becoming part of the leadership team at Pima Animal Care Center.
Pima Animal Care Center (PACC) is located in Pima County (Tucson), Arizona, in the heart of the beautiful Sonoran Desert. This open-admissions shelter takes in in 17,000 homeless pets annually and serves an area roughly the size of the state of New Hampshire. PACC saves a raw 90% of the pets who come through the doors, making it one of the largest, lifesaving shelters in the nation. In 2017, PACC received a grant from Maddie's Fund® to build the world's largest, most innovative foster program. Just one year later, the shelter placed 5,080 pets in foster homes and welcomed 60 apprentices from shelters across the country to learn about starting and running model foster programs.
Beyond foster care initiatives, PACC has a pet support center that receives 8,000 calls for help every month and a one-of-a-kind 'Keeping Families Together' (KFT) program. Funded through the Friends of PACC the KFT Specialist provides comprehensive counseling and support in-person to prevent pet surrender whenever possible. Additionally, PACC runs community-based programs to target the most vulnerable pets and people in Pima County including people facing homelessness and other life crises. Working off the philosophy that the future of sheltering rests on recognizing the bonds between pets and the people who love them, PACC is constantly experimenting with new ways to better serve the community's pets.
How does it work?
Two fellows will spend their year learning to lead a large, open-admissions animal services facility. Fellows will be cross-trained in every area of the shelter, gaining the skills to manage the following key areas: adoptions, intake, medical operations, animal protection, outreach, the volunteer and foster programs and pet support initiatives. Each month, the fellows will have a different focus area to learn how to remove barriers to adoption; care for up to 1,000 pets at any given time in the shelter; run a government organization; manage crisis situations and communicate with the community; build robust volunteer and foster programs; create a transparent organization; and plan for succession and evolution. PACC is a fast-paced environment with a 'make it work' mentality – creative thinking and problem-solving skills are top priority.
Fellows will:

Spend 12 months at PACC working in every area of operations
Initiate and complete at least one large project, and multiple smaller projects for the Pima County community
Read and watch materials as assigned and attend conferences, events and lectures
Serve as an official representative of PACC at community meetings, volunteer meetings and strategic partner gatherings
Participate in a continuous evaluation process
Pursue a leadership position at an animal shelter or rescue, and remain in animal welfare for three years following the fellowship
Projects
The fellows will work collaboratively with PACC leadership to complete projects that will contribute to their own professional development while serving the needs of Pima County. These projects may include the following: strategic planning, animal care law and ordinance writing, data-driven community engagement programs, policy and procedure manual development and collaborative projects with partner groups. The fellows will be expected to share learnings and projects with Maddie's Fund and participating in sharing this information via webcast.
Qualifications and eligibility

Minimum of three years leadership or management experience
Demonstrated ability to manage projects, write policies or procedures and lead change in an organization
Commitment to lifesaving animal sheltering and community pet support programs
Demonstrate a strong set of oral and written communication skills
Ability to articulate the mission and vision of PACC's animal services organization
Interest in the connection between human health and companion animal health
Experience working or volunteering in a field serving animals and/or people in need
Ability to critically evaluate one's own knowledge and beliefs, and to challenge them on a daily basis
Award amount
Fellows will serve one calendar year and will work for the Friends of PACC, but will report to the director of animal services at PACC and will receive a $70,000 salary, including full benefits. Fellows will also attend a number of professional development experiences, including national conferences.
Applications are currently closed


The Maddie's® Executive Leader Fellowship described on this website are subject to the Civil Rights Act of 1964 and the Americans with Disabilities Act of 1990, which provide that no citizen of the United States may, on the grounds of race, sex, color, religion, age, national origin, or disability, be excluded from participation in, be denied the benefits of, or be subjected to discrimination under any program or activity receiving federal financial assistance.