February 2017 by Bob Goddard and Kathy Pobloskie
Audience: Executive Leadership, Foster Caregivers, Public, Shelter/Rescue Staff & Volunteers, Veterinary Team
An estimated 40% - 60% of shelter animals are "strays" or in reality, lost pets. Many of these lost pets do not need a new home - they had a good home and need a little help getting back there. Helping Lost Pets (HeLP) and Lost Dogs of America (LDOA) partner to assist pet owners to find their missing pets. With this free national database service, within minutes of a pet being listed, email alerts are sent to shelters and vet clinics in the area that have joined, volunteers are starting to network using Facebook, Twitter and other social media. The owner can easily create flyers, too. Learn how HeLP and LDOA are leading the way towards a centralized, national database where shelters, vet clinics, volunteers and the public can all share the same lost and found pet listings. This presentation was recorded at the 2016 American Pets Alive! Conference.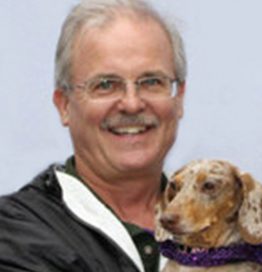 About Rob Goddard

Rob Goddard, founder of Helping Lost Pets, is a software developer and animal lover and has been helping to rescue pets for over 12 years. He was one of the co-founders of a rescue umbrella association called Helping Homeless Pets and served as it's President from 2007-2015. Research into how people were using the Internet to find their pets, led Rob to the conclusion that a National Lost/Found Pet Registry that was free for all to use and was map based which would make a difference and he launched Helping Lost Pets in 2010.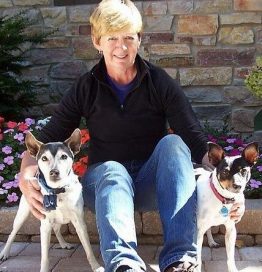 About Kathy Pobloskie

Kathy Pobloskie is the director and co-founder of Lost Dogs of Wisconsin, an all-volunteer 501(c)(3) organization committed to reuniting owners with their lost dogs. Kathy is also a co-founder of Lost Dogs of America, an umbrella organization that is helping other Lost Dogs state pages get off the ground. Currently 27 states are participating. In 2015 alone Lost Dogs of America, along with their partner, Helping Lost Pets, helped reunite over 30,000 dogs with their families. Kathy is also the founder and director of Wisconsin Voters for Companion Animals, a grass-roots political advocacy organization that works towards advancing humane legislation while preserving animal owners rights.