March 2020 by Kelly Duer, Foster Care Specialist, Maddie's Fund® and Regan Goins, Dog Care Manager, Austin Pets Alive!
Audience: Executive Leadership, Shelter/Rescue Staff & Volunteers, Veterinary Team
Everything you need to know to recruit more foster homes, start new programs and send more pets to foster with five strategies that you can start immediately.
This presentation was recorded at the 2020 American Pets Alive conference.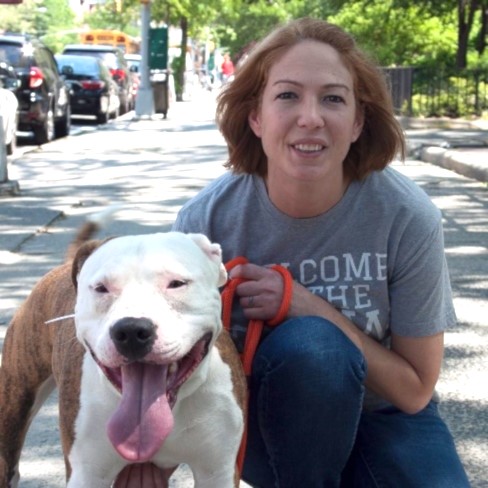 About Kelly Duer
As Foster Care Specialist, Kelly's focus is on helping shelters and rescue organizations increase lifesaving through the implementation of robust foster care programs. Her role includes consulting with shelters, creating and providing training for organizations and their foster coordinators, writing and assisting with research on foster care.
Kelly previously coordinated a foster program that brought orphaned children to the United States in order to find them permanent adoptive homes, worked as the Foster Expansion Coordinator for a national study of foster care, and assisted with the behavioral foster study that was conducted at the Fairfax County Animal Shelter. Her work with foster care and social media has been featured in many national publications, websites and networks, including Animal Sheltering magazine, the Huffington Post, Best Friends magazine, BarkPost, iheartdogs.com, HuffPost Live and Fox News.

About Regan Goins
Regan started from the ground up as a kennel tech at Austin Animal Center (AAC). She grew into enrichment, adoption, counselor, and finally, behavior team, roles throughout her tenure at AAC. Right before Hurricane Harvey, Regan joined Austin Pets Alive!'s (APA) staff, where she managed the dog foster team through a peak of 1,000 dogs in foster at one time. Regan also pioneered APA's behavioral foster program and specializes in building programs to foster behavior dogs, which increases the options of long stays and behavioral cases while in care and provides them a faster road to decompression and adoption.