All aboard the #FosterExpressChallenge!

Expedite your lifesaving this holiday season with short-term foster care. We will be awarding $55,000 in grants to shelters across the United States!
This magical short-term foster challenge will arrive November 22, 2019 and end on January 10, 2020 and focuses on short-term fostering only. The Foster Express Challenge is designed to help shelters get more dogs and cats out of the shelter during the hectic holiday season, get them more exposure, as well as attract new foster caregivers.
For this challenge, we are defining "short-term fostering" as stays in foster care of more than two hours and two weeks or less, e.g., sleepovers (1 - 2 nights), holiday fostering and off-site field trips that last 2 hours or more.
If you've never offered a short-term foster program before, now is the time! We'll be sharing helpful examples, insightful research and holly jolly marketing tips to keep you chugging along.
Already have an existing program? Great! All are welcome aboard The Foster Express!
Registration starts on November 4 and ends on November 8, 2019
Registration for this opportunity will be through the Maddie's Fund Grants Portal. Check out the sample application. Please note, as this is a sample, the questions are subject to change.
We believe in the magic of short-term fostering. Do you?
#FosterExpressChallenge


Who is Eligible to Participate?
To be considered to PARTICIPATE in this Challenge, your organization must:
Be a U.S.-based government animal shelter or 501c3 animal shelter (with a physical building) focused on dogs and/or cats.
Be an active participant in Shelter Animals Count.
Be current on all grant reporting for any prior Maddie's Fund grants.
Register for the Challenge by submitting a complete application through the Maddie's Fund Grants Portal. You will be notified by our team by November 15, 2019 if you meet the eligibility requirements to participate in the Challenge.
To be considered for an AWARD from this Challenge, your organization must:
Meet the requirements above.
Complete the project completion report (due January 24, 2020). Download a sample report. Please note, as this is a sample, the questions are subject to change.
Have at least 25 dogs and/or cats participate in your short-term foster program during the Challenge period.
Additionally, if you are selected as an award winner from this Challenge, there will be a follow-up grantee report due April 10, 2020, which will require you to provide your organization's Live Release Rate and Length of Stay comparison for the Challenge period (2019-20) as compared to the same time period last year (2018-19). We can provide assistance if needed. Here is a sample of this report. Please note, as this is a sample, questions are subject to change.
Before the application window opens, you can prepare in the following ways:
Foster Express Challenge Huddles
Join us on November 20 at 11am PT/2pm ET and December 10 at 11am PT/2pm ET for informative sessions on short-term foster care.
The huddle on November 20 will address possible barriers to starting and growing short-term foster programs such as field trips, sleepovers or holiday foster.
On December 10, we'll discuss ways to keep your short-term foster program strong and your participants engaged.
Join the Foster Express Challenge group on Maddie's Pet Forum!
Here you will connect with other challenge participants and share your success stories, tips and brainstorm. The end goal is to get as many pets in foster (and thusly adopted), so let's help each other out! Join now!
Share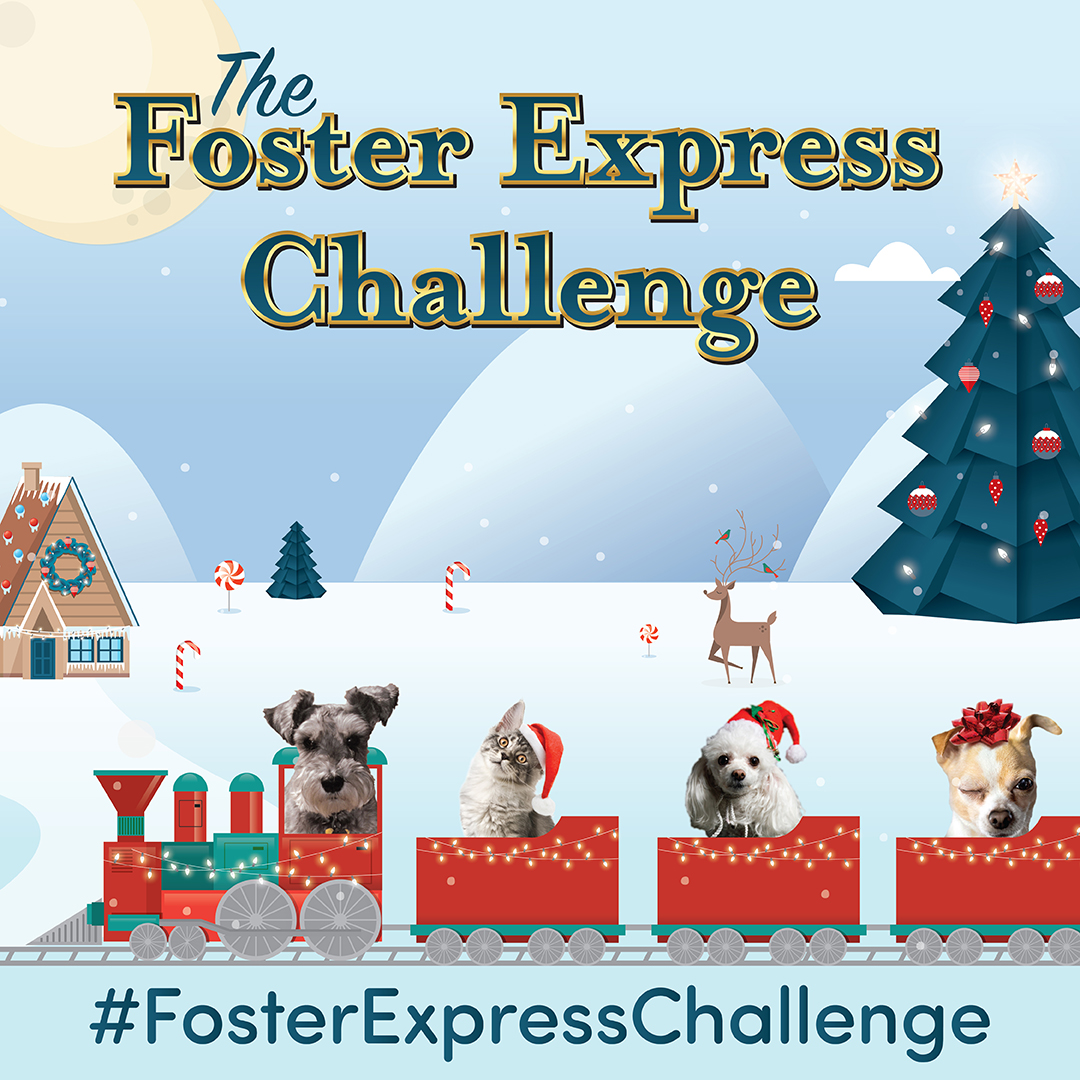 Please feel free to share the Foster Express Challenge through your organization's communication channels. To save, right-click the image and 'save image as' to your computer. Please use the hashtag #FosterExpress Challenge in your communications!
Grant Recognition
Those organizations that are awarded a grant through this Challenge will be asked to honor Maddie, the little dog who inspired a movement, through their social media and donor recognition about this grant on their website, donor wall, annual report, newsletter or other promotional materials or marketing communications, as appropriate. Learn more.