April 2020 by Maggie Lynch, Director of Development, Austin Pets Alive! and American Pets Alive!
Audience: Executive Leadership, Shelter/Rescue Staff & Volunteers
Austin Pets Alive! began as a volunteer-led organization with no budget but with a big dream to end the needless shelter killing in Austin's city shelter. Although very difficult to get, money didn't hold this organization back from achieving its dreams and it shouldn't hold you back from achieving yours, either. Join fundraising innovator Maggie Lynch and learn how to raise money and how to get scrappy when you need to!
This presentation was recorded by Maddie's Fund® at the 2020 American Pets Alive! Conference.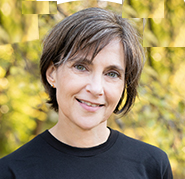 About Maggie Lynch
Maggie began volunteering with APA! in early 2009 when she founded their grants program to support its rapid growth. She left in 2011 to expand her experience in supporting social change, working at one of the world's leading social enterprises in Cambodia. After returning to the U.S. in 2012, she consulted with nonprofits on how to build strong organizational foundations for fundraising and wrote grants for a variety of causes. As APA!'s Development Director, Maggie leads development strategy, oversees a staff of five and works with program managers in creating resources, measuring performance and communicating their many successes to supporters.