July 2014 by Tracy Stokol, BVSc, PhD
Audience: Veterinary Team
This presentation at the 2014 ASPCA/Cornell Maddie's® Shelter Medicine Conference, was given by Tracy Stokol, BVSc, PhD and Associate Professor in Clinical Pathology at Cornell University, it focuses on the basics of the blood smear evaluation and will be followed by case examples. The main objective of the lecture is to demonstrate a systematic approach to examining a blood smear in order to gain valuable information for patient assessment and management in the emergency setting.
After viewing the presentation, click here to take the quiz and receive a Certificate of Attendance!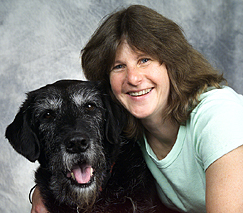 Tracy Stokol
Dr. Stokol is a veterinary clinical pathologist with roles in teaching, professional service and research. As a clinical pathologist, she teaches veterinary students, interns and residents in clinical pathologic-related topics, and also participates in many continuing education seminars. She performs professional diagnostic services for the Cornell University Hospital for Animals and Animal Health Diagnostic Center. As a researcher, she conducts her own clinical applied and basic research and collaborates with other clinicians and researchers at Cornell and other universities.