April 2020 by Laura Donahue, Tawny Hammond and Katie Jarl
Audience: Executive Leadership, Shelter/Rescue Staff & Volunteers, Veterinary Team
Strong relationships are key in creating No Kill public policy. Learn how to put No Kill on your community's public policy agenda. This is one of the most critical things you can do.
This presentation was recorded by Maddie's Fund® at the 2020 American Pets Alive! Conference.

About Laura Donahue
Director of Mission Advancement, Austin Pets Alive!
Laura brings two decades of experience in non-profit management, social action and community development to APA!. In her role as Director Mission of Advancement, Laura oversees individual giving strategies at APA! and a development team of three. She also serves as a strategic advisor on policy and advocacy. Laura came to APA! after most recently serving as the Executive Director of the Texas Humane Legislation Network (THLN), and prior served in state policy strategy at Pew Charitable Trusts and the Humane Society of the United States. She has spent the last decade working in the animal protection movement in development, policy, ballot initiatives and election reform, and is the founder of two animal political action committees, Humane Dominion PAC and THLN PAC.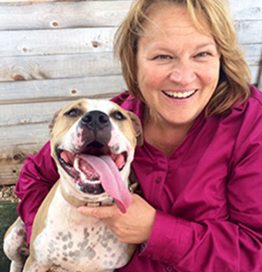 About Tawny Hammond
National Director for Leadership Advancement, Best Friends Animal Society
Tawny has more than 30 years of experience in the public service arena, creating and implementing programs and services for people and their pets, working effectively with appointed and elected officials, creating and leading teams focused on professional excellence and lifesaving best practices. Tawny served for more than 25 years in municipal government in Fairfax County, Virginia where she brought the Fairfax County Animal Shelter to a 90 percent live release rate in less than two years by removing breed restrictions, growing a robust volunteer program, establishing a cutting-edge foster program for the dogs losing their lives, strengthening community cat programs, and establishing the animal shelter as a community center for residents of Fairfax.
Tawny is also the former chief of animal services for the city of Austin, Texas. Under Tawny's leadership, Austin and Travis County, Texas, reached a new milestone in 2017, achieving live outcomes for 98 percent of the more than 17,000 animals who came through the doors.

About Katie Jarl
Texas Senior State Director, The Humane Society of the United States
Katie is the Texas Senior State Director for HSUS, works to pass animal welfare legislation at the state and local levels, coordinate disaster and rescue response for animals in need, and engage animal advocates on animal protection issues. Previously, she served as the Deputy Director of the HSUS Media Relations department and worked closely with the animal fighting campaign to promote federal and state legislation. Jarl traveled with the HSUS rescue team to dozens of cities across the country to handle on-site media and assist with dogfighting, cockfighting and animal cruelty cases.