January 2017 by Alice Burton and Scott Giacoppo
Audience: Executive Leadership, Shelter/Rescue Staff & Volunteers
Every day, animal shelters are being flooded with what concerned citizens think are "stray" cats for no reason. These cats are safe and living a humane life within the community while being taken care of by responsible caregivers. In this presentation, you will learn how to educate the public and put their mind at ease when they contact you about these cats. Learn why the cats are healthy and safe and should stay within the community. See what other shelters are doing to keep community cats with their owners/caregivers instead of the cats being relinquished as owner surrenders. This workshop will help you reduce your intake numbers and euthanasia numbers while helping you focus on increasing your adoption and live release rate. This presentation was recorded at the 2016 American Pets Alive! Conference.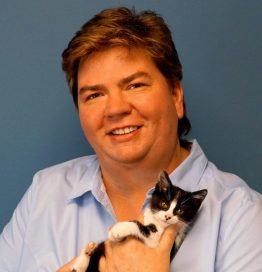 About Alice Burton

Alice Burton works for Alley Cat Allies as the Animal Control and Shelter Liaison.She helps animal control officersand shelters talk about Trap-Neuter- Return (TNR) and what a positive impact it can make for communities and the cats. She began her career as an animal control officer at the Animal Welfare League of Arlington in 2002, and became Chief Animal Control Officer in 2005. In 2010, the shelter implemented a TNR program for the first time. Although Alice did not believe it TNR when the program was implemented, she quickly saw the positive benefits of the TNR.Community cats were leaving the shelter alive, able to return to their outdoor homes where they thrived. It didn't end there: cat-related nuisance calls dramatically decreased, allowing officers to focus attention on more pressing matters in the community. She is a frequent speaker at public conferences and meetings, educating the public and fellow ACOs on the importance of TNR. Alice is a board member for The Virginia Federation of Humane Societies and C.H.A.S.E. (Caring Hands Animal Support and Education). She is also a member of the Virginia Animal Control Association and the National Animal Control Association.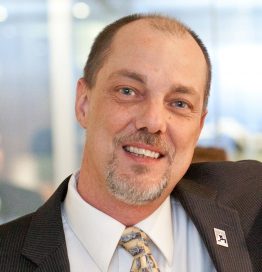 About Scott Giacoppo

Scott Giacoppo has been involved in animal protection since 1989 when he started as an animal caregiver in Minneapolis. He soon returned to his native home in Boston where he began his career with the Massachusetts Society for the Prevention of Cruelty to Animals. For the next 17 years, Scott worked for the MSPCA in a variety of positions including his work with their Humane Law Enforcement department, Media relations department and their Advocacy team. Since 2007 he has been serving as the Chief Community Animal Welfare Officer for the Washington Humane Society in Washington DC. There he oversees several of the organization's programs and departments including the Animal Control Field Services and Humane Law Enforcement and their Community Cats program which conducts free TNR services for community cats, a progressive wildlife department and their Pets For Life program helping low income pet owners keep and care for their pets.