January 2017 by Scott Giacoppo
Audience: Executive Leadership, Shelter/Rescue Staff & Volunteers
Is your shelter's policies saving lives or costing them? This session shows how one shelter underwent a complete transformation with one goal in mind, to save lives. The speaker reviews programs and strategies for operations both inside the shelter and out in the community. This new way of thinking can play a major role in your ability to make significant changes and help far more animals, and people than ever before. This presentation was recorded at the 2016 American Pets Alive! Conference.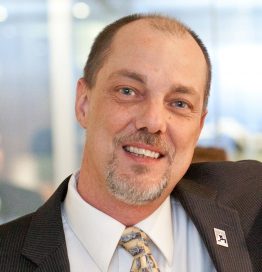 About Scott Giacoppo

Scott Giacoppo has been involved in animal protection since 1989 when he started as an animal caregiver in Minneapolis. He soon returned to his native home in Boston where he began his career with the Massachusetts Society for the Prevention of Cruelty to Animals. For the next 17 years, Scott worked for the MSPCA in a variety of positions including his work with their Humane Law Enforcement department, Media relations department and their Advocacy team.
Since 2007 he has been serving as the Chief Community Animal Welfare Officer for the Washington Humane Society in Washington DC. There he oversees several of the organization's programs and departments including the Animal Control Field Services and Humane Law Enforcement and their Community Cats program which conducts free TNR services for community cats, a progressive wildlife department and their Pets For Life program helping low income pet owners keep and care for their pets.