MaddieCam: Fearless Kitty Rescue
Fountain Hills, Arizona (MST)
 Fearless Kitty Rescue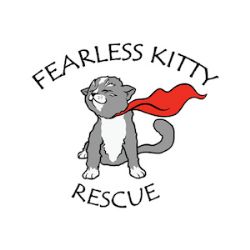 Fearless Kitty Rescue is a non-profit, no-kill, all volunteer cat rescue organization dedicated to rescuing cats left homeless for whatever reason. They also serve as a resource to the community and all pet owners by providing education and information on responsible pet ownership, including the importance of spay/neuter, positive behavior training and good nutrition. See all of their amazing kitties available for adoption!
Scheduled Events
Thursday April 2nd, 2020
Meet the Fearless Kitties

12:00PM-12:45PM


Not sure what to watch? Join us - every Thursday at noon!