MaddieCam: St. Hubert's Animal Welfare Center
Madison, New Jersey (EDT)
Play Room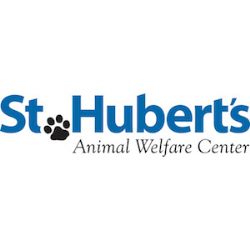 Founded in 1939, St. Hubert's Animal Welfare Center operates animal shelters in Madison and North Branch, NJ, as well as an adoption center in Mt. Olive, N.J. St. Hubert's will open a fourth North Jersey location in 2016. We welcome animals directly from guardians, animals rescued by our animal control officers, from overcrowded shelters across New Jersey, from disaster situations, and from distance partners.
Our nationally renowned Training and Behavior Center, located at our Madison campus, offers specialized training classes and behavior consultations. Our Madison facility also houses the American Society for the Prevention of Cruelty to Animals (ASPCA) Behavioral Rehabilitation Center, a ground-breaking behavior program for dogs that are victims of puppy mills, hoarding, or other abuse.
Additionally, St. Hubert's provides a variety of community services, including pet adoption, humane education, a pet food bank, low-cost spay/neuter of community cats, a pet helpline, and a professional education series. We regularly advocate for animal welfare legislation and work to engage our community to help us protect animals in N.J. and beyond.
Scheduled Events
Today
Small Animal Playroom

12:00PM-4:00PM



Tomorrow
Community Cat Room

12:00PM-4:00PM



Monday January 27th, 2020
Training Ring 1: A variety of training classes, including agility

10:00AM-3:00PM



Tuesday January 28th, 2020
Small Animal Playroom

12:00PM-4:00PM



Wednesday January 29th, 2020
Community Cat Room

12:00PM-4:00PM



Thursday January 30th, 2020
Surgery in the Clinic

9:00AM-11:00AM



Friday January 31st, 2020
Small Animal Playroom

12:00PM-4:00PM