January 13 - 17, February 3 - 7 and February 17 - 21, 2020
Maddie's® Fostering 4 Rock Stars Apprenticeship at Cat Adoption Team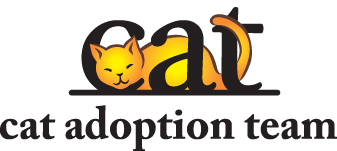 Are you looking for ways to save more young kittens, support your foster parents, and do it all without overwhelming your staff? Then the Maddie's® Fostering 4 Rock Stars Apprenticeship at Cat Adoption Team is for you! This apprenticeship will teach you how to utilize training, protocols, "baby bags", foster mentors, and pre-adoption to increase your lifesaving capacity. Attendees will learn how to build and run a comprehensive kitten foster program from intake to adoption. Learn more about this nationally recognized foster model in this webinar.
Who should apply?

This apprenticeship opportunity is for shelter/rescue organization directors and staff who are interested in learning how to start a new foster program or build on their existing kitten foster program. Up to two individuals from an organization may apply.
How does it work?

The apprenticeship is five days plus travel to Portland, Oregon (Cat Adoption Team is located in Sherwood, a suburb of Portland). Participants will spend five fun-filled days with staff and volunteers at Cat Adoption Team learning how to implement our kitten foster program model in your shelter or rescue. All program materials will be provided (foster manuals, forms, contracts, foster trainings, etc.).
Includes the following components:
Creating a kitten foster program that has structure, training protocols, policies, and all the forms/templates needed
How to find, train, support, and retain foster volunteers (including practice training sessions for fosters and foster mentors)
Using foster mentors to improve kitten health, increase foster satisfaction, and demand on shelter staff resources
Shadowing experience with the Director of Operations, Foster Coordinator, and Nine Lives Transfer Program Coordinator to demonstrate how the program works in a shelter setting.
How kitten "baby bags" help keep your kittens healthy, and how to find funding for those supplies
Managing the flow of kittens through your program from intake to adoption, including avoiding bottlenecks
Using pre-adoption to increase your organization's capacity and limit the amount of time kittens spend in your shelter to just hours
Hands-on experience with foster mentor training including how to administer supplemental feeding, vaccinations, eye medications, subcutaneous fluids, and more
Stipend: A $1500 stipend to offset the cost of travel, food, and lodging will be awarded to the organization for each student selected.
Before you apply, please review our grant requirements. To apply to attend a Maddie's® Apprenticeship Program, your organization must be a U.S. based 501c3 or government animal welfare organization, and you must submit a completed application. The grant requirements about sharing your annual animal statistics and lifesaving percentage on your website, participating in Shelter Animals Count and Million Cat Challenge and being current on your grant reporting are all highly encouraged but not required.
Applications November 11 - 22, 2019 - Application Closed
Join the Maddie Network to be notified of future application openings