Looking back at our timeline we can see that Maddie has not only inspired an incredible amount of lifesaving but also numerous "firsts" in the industry. Below are just a handful of significant ways Maddie has helped inspire a revolution.
Of course, none of these would be possible without the good humans of shelter and rescue organizations. We thank you all!
1993 - 2004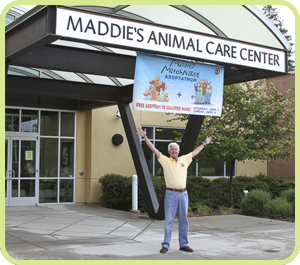 1993: First Capital Project
From October 1, 1993 - May 31, 2004, Maddie's Fund provided capital funds that culminated in the construction of Tony LaRussa's Animal Rescue Foundation Adoption and Education Center, which used multiple grants totaling $1.8M.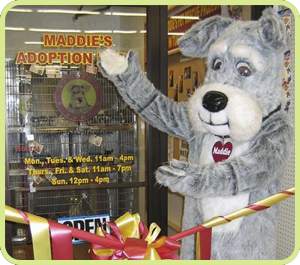 1997: First Maddie's® Pet Adoption Center
Maddie's Fund supported the construction of Maddie's® Pet Adoption Center at San Francisco SPCA, making it the first facility in the country where pets awaiting adoption are housed in cozy home-like settings rather than cages. The radical design set a new national standard and has been widely emulated nationwide.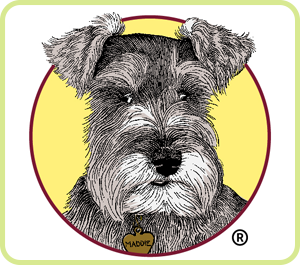 January 1999: Restructured the Foundation
The Board of Directors restructured the Foundation, defined its mission, implemented a new operating methodology and adopted the name Maddie's Fund. Maddie's Fund also hired professional staff, since before 1999 the operations of organization had been supported solely by volunteers.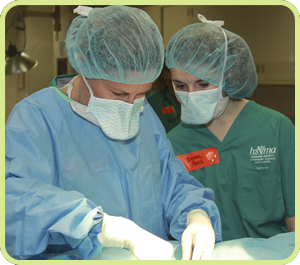 1999: First Veterinary Medical Association Project (VMA)
California VMA (CVMA): 54 counties participated in one or more of the three CVMA spay/neuter programs and over 224,000 above baseline low-income or feral cat surgeries were performed. All three CVMA programs received a total of $12.8M in funding.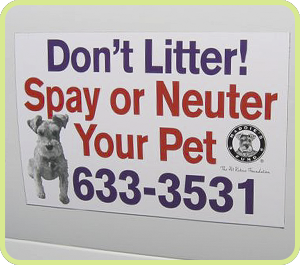 1999 - 2003: National Spay/Neuter Initiatives
Maddie's Fund supported large spay/neuter projects across the country that totaled more than $15.8M in funding and resulted in 271,512 animals being spayed or neutered.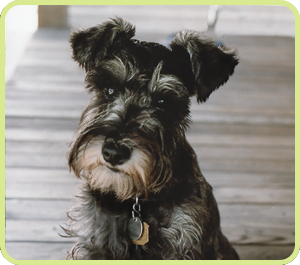 July 2000: Maddie's® Community Collaborative Projects
Maddie's Fund is the first to start Community Collaborative Projects. Community collaboration is now a norm thanks to Maddie's Fund's promotion.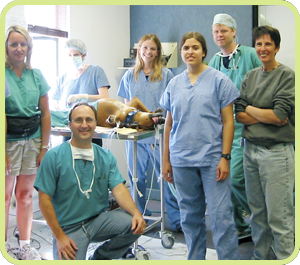 2001: First Maddie's® Shelter Medicine Program
The UC Davis School of Veterinary Medicine received a Maddie's Fund grant to establish the nation's first comprehensive shelter medicine program. Now, 24 out of the 28 veterinary medical colleges in the United States offer shelter medicine training.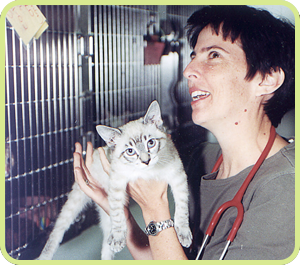 2004: First Shelter Medicine Resident Graduates
In 2004, Dr. Kate Hurley graduated from the UC Davis Maddie's
®
Shelter Medicine Program as the first ever Shelter Medicine Resident. Her residency was funded through the Maddie's Fund grant. Dr. Hurley has gone on to become Director of the Koret Shelter Medicine Program at UC Davis.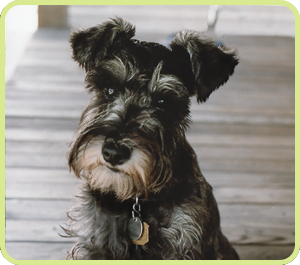 October 2004: Maddie's® Community Lifesaving Awards
First Maddie's® Lifesaving Award approved for Tompkins County, NY for $330,000. Maddie's® Lifesaving Awards were established to recognize achievements of communities who have reached adoption guarantee on their own.
2005 – 2014
April 2005: First Shelter Medicine Behavior Resident Graduates
In April 2005, Dr. Sheila Segurson graduated from the UC Davis Maddie's
®
Shelter Medicine Program as the first Shelter Medicine Behavior Resident. Her residency was funded through the Maddie's Fund grant. Dr. Segurson is currently the Director of Research at Maddie's Fund.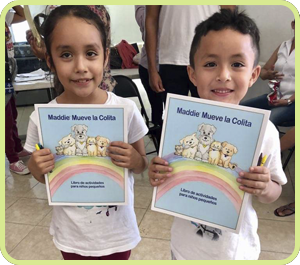 2005: Maddie's® Tail Wag is Unveiled
Our own Laurie Peek illustrated and authored a collection of activities and coloring pages for animal lovers six-years-old and under. Maddie and her cartoon friends help teach responsibility, empathy and the benefits of animal companionship.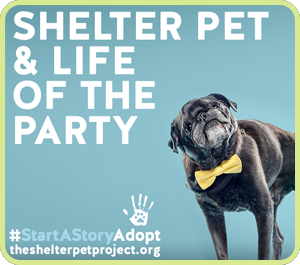 2009: The Shelter Pet Project
Maddie's Fund has partnered with the Ad Council, The Humane Society of the United States and the entire animal welfare community for The Shelter Pet Project, a public service advertising campaign that encourages animal lovers to go to an animal shelter or rescue to adopt their "new best friend". In the 10 years that the Shelter Pet Project has been active, more than $478 million in donated media has been secured and 12.1 million visitors have searched the website since 2014.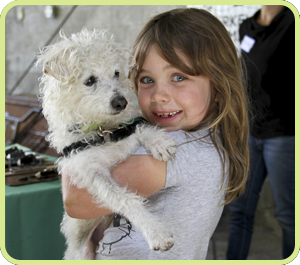 2010: Maddie's® Pet Adoption Days
Maddie's® Pet Adoption Days was organized to save lives and dispel long-held myths, such as "too many pets, not enough homes" and to quickly reduce shelter populations. Through the 2014 event, a total of 31,267 adoptions have been performed and $24.7M in grant funds have been distributed.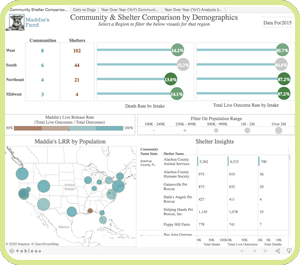 2011: Maddie's® Comparative Database
In July 2011, Maddie's® Comparative Database was launched. For the first time in animal sheltering history, reliable data from a broad sampling of shelters and communities across the United States has been compiled into a single, searchable database. Maddie's Fund has collected shelter data in the Asilomar Accords format from more than 500 animal welfare organizations.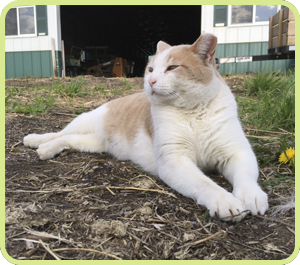 2014: Million Cat Challenge
Maddie's Fund approved funding of $1,708,961 to University of California, Davis (UCD) and University of Florida (UFL) for the Million Cat Challenge. In 2018, one million cats had been saved 1 year ahead of schedule. A second grant in the amount of $2,652,741 was approved in November 2016 to expand the lifesaving for all cats.
2015 - Present
2015: Rich Avanzino Retires
Rich Avanzino retired as President of Maddie's Fund. Leaves legacy of no-kill as mainstream ideal and is considered the "Father of No-Kill Movement."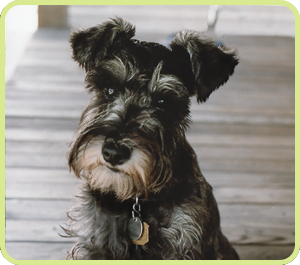 2015: Executive Leadership Team Named
Maddie's Fund Board empowers a strategically chosen executive team to continue to advance the no-kill legacy and to seek new ways of supporting the adoptions of shelter pets. The Maddie's Fund Executive Leadership Team is Amy Zeifang, Dr. Laurie Peek and Mary Ippoliti-Smith.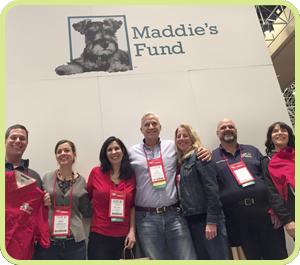 2016: Maddie Hero Awards Launched
A first of its kind, the prestigious Maddie Hero Award, which comes with a $10K grant for their respective organizations, recognizes and honors the "top dogs" in communities that are not only advancing the welfare of companion animals in the United States, but are leading the way with their innovative ideas, progressive thinking and lifesaving actions.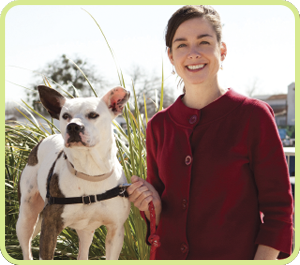 2016: Avanzino Leadership Award Launched
he Avanzino Leadership Award recognizes outstanding leadership in the animal welfare community. This inaugural award was awarded to Dr. Ellen Jefferson, Austin Pets Alive!, for showing the courage to look beyond the status quo and making bold decisions to improve the lives of dogs and cats, and being a champion of the no-kill movement.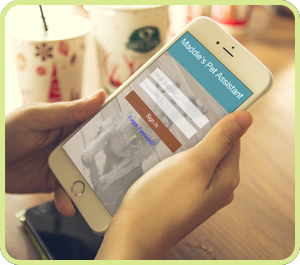 2017: Maddie's® Pet Assistant App Launched
Maddie's Fund launched Maddie's® Pet Assistant, an app to help foster caregivers and adopters with enhanced support for questions and challenges after bringing a pet into their home, while providing valuable insights to animal shelters and rescue organizations.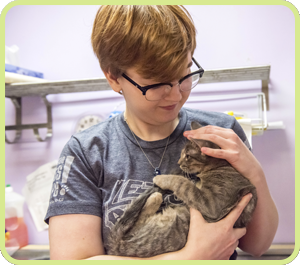 2017: Maddie's® Lifesaving Academy Established
A three-year, $4 million grant awarded to Austin Pets Alive! to support Maddie's® Lifesaving Academy at Austin Pets Alive! and Austin Animal Center in Texas.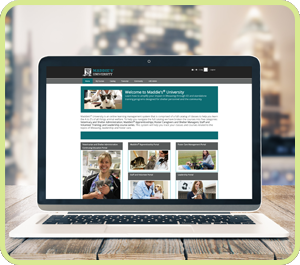 2017: Maddie's® University Launched
Maddie's® University is an online learning management system that is comprised of a full catalog of classes to help you learn the A to Z's of all things animal welfare, designed to help bolster your lifesaving impact through continuing education and standalone training programs designed for shelter personnel and the community.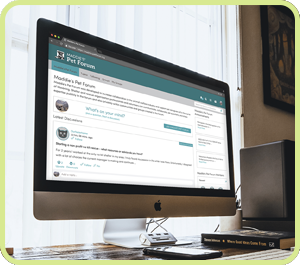 2017: Maddie's® Pet Forum Launched
Maddie's Fund harnesses technology to develop and launch a new online platform called Maddie's® Pet Forum. This Forum is an online community developed to increase collaboration, transparency and engagement within the animal welfare industry and with pet caregivers and the general public, all in the name of lifesaving.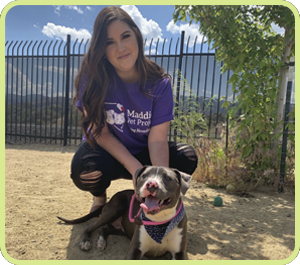 2018: Maddie's® Pet Project in Nevada Launched
A ground breaking initiative the Maddie's® Pet Project in Nevada, is focused on creating a safety net for dogs and cats throughout the state of Nevada. This 3-year project will accomplish this via partnerships that increase adoptions from animal shelters, improve access to veterinary care in underserved areas and cultivate and support new and existing leadership in animal welfare. Funded by The Dave & Cheryl Duffield Foundation, a private charitable foundation based in Lake Tahoe, Nevada, this project is supported by Maddie's Fund® and managed by Humane Network.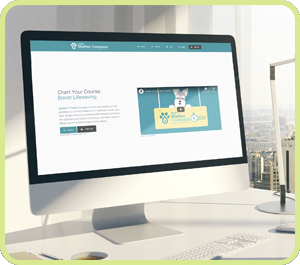 2019: Maddie's® Shelter Compass Launched
Maddie's® Shelter Compass is a free, simple online tool that pairs your data and answers to a few questions then provides you with a road map to achieve your goals.