POSTPONED UNTIL FURTHER NOTICE
Audience: Foster Caregivers, Shelter/Rescue Staff & Volunteers
Due to unforeseen circumstances, we have had to postpone this webcast until further notice. We will publish the new webcast date as quickly as possible. For those of you who have already registered, you will not need to re-register and will receive an email once a new date has been set. We apologize for this inconvenience and hope you will stay tuned for updates on this page.
How do you know that the cats who come to your shelter actually need your help? How many of these cats were living happily with their family or in their community, until the day a well-intentioned person stepped in to "rescue" them?
After many years of assuming that every cat that came to our door needed us to intervene on their behalf, we've found that often the support we provided was, in actuality, keeping cats from returning to their families and homes and diverting resources from cats that really needed them.
In this webinar, two experts will talk about this shocking realization, how humans' love of cats (and of storytelling) can actually harm cats and their families, and most importantly, new options for providing your community and cats better support - no matter your live release rate or whether your community struggles with cat overpopulation - by not aiding and abetting the kidnapping of cats.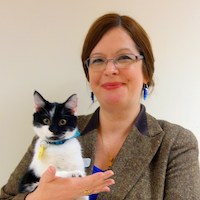 About Karina King
Karina, Director of Operations, Dakin Humane Society, has been with Dakin Humane Society for 17 years in a wide variety of roles. She started as a veterinary technician in private practice, but had a lot of ideas about how animal welfare could improve; the shelter got tired of her telling them about her ideas, and told her to come make them happen and stop badgering them, which was the best thing ever. She hates math, but loves using data to see whether what we believe to be the truth is actually true, or just a story we tell ourselves. She loves to have her beliefs challenged, to learn new things, to see where curiosity brings us, to try new things and see if they work better than the old way, and to borrow amazing ideas and programs from other people and groups.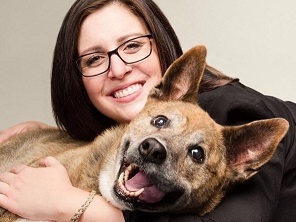 About Carly Scholten
With a degree in Animal Sciences and extensive experience in animal care, humane education, shelter medicine and development and management, Chief Operating Officer Carly Scholten is a passionate animal welfare professional who has dedicated her career to saving and improving the lives of animals. Prior to joining The Animal Foundation team, Carly worked to develop and streamline shelter operations by identifying and implementing supporting technology, procedures and manpower at organizations including PAWS Chicago and Champaign County Humane Society. Carly takes pride in creating memorable guest experiences and building successful community partnerships to better serve and save animals. She is leading the charge to accomplish Mission: Possible 2020 through implementation of new programs, growth of existing programs, and campus infrastructure updates and additions. The goal is to save all healthy and treatable animals that enter TAF's care by the end of the year 2020.