March 31, 2020 by Dr. Julie Levy and Aimee St. Arnaud
Audience: Executive Leadership, Shelter/Rescue Staff & Volunteers, Veterinary Team
Spay/neuter is intricately woven into the fabric of animal lifesaving. And then suddenly, COVID-19 challenged every aspect of daily life and shelter operations, rewriting the book of what essential services are. We're told to be #SaferAtHome to avoid overloading the human healthcare system and that every exception to social distancing decreases its efficacy. What does that mean for spay/neuter programs?
Hear the latest national guidance consensus on the role of spay/neuter during the pandemic and how programs are navigating these unprecedented times.

About Dr. Julie Levy, Fran Marino Endowed Professor of Shelter Medicine Education, Maddie's® Shelter Medicine Program at UF
In addition to her impact teaching students all over the U.S. as well as globally, some of her notable achievements include groundbreaking work with community cats in the early 90s through Operation CatNip which she founded. Dr. Levy is a recipient of the Association of Shelter Veterinarians' Meritorious Service Award, the Carl J. Norden-Pfizer Distinguished Teacher Award, Outstanding Woman Veterinarian of the Year and the European Society of Feline Medicine Award for Outstanding Contributions in the Field of Feline Medicine. She is also the co-author of The Association of Shelter Veterinarians' 2016 Veterinary Medical Care Guidelines for Spay-Neuter Programs. In 2017, she was the first recipient of the Avanzino Leadership Award, given by Maddie's Fund for her outstanding leadership and significant achievements in lifesaving.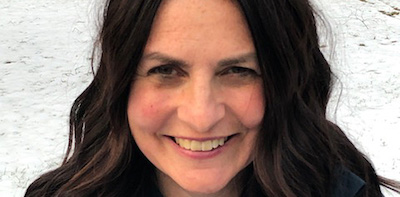 About Aimee St. Arnaud, Director of National Veterinary Programs, Best Friends Animal Society
Aimee previously served as Director of Programs at the ASPCA Spay/Neuter Alliance, where she handled curriculum design and program oversight that trained 1,000 veterinary medical professionals a year and provided grant funds for organizations starting spay/neuter clinics.
Grant-making is a passion of Aimee's and she worked as a Program Manager at PetSmart Charities, giving out $15 million a year to organizations that help dogs and cats. She also was a co-founder of Ohio Pet Fund, which provides grant funds through specialty license-plate funding.
Aimee has experienced the opening of a spay/neuter clinic from both sides, having founded Humane Ohio, a low-cost spay/neuter clinic performing 19,000 surgeries annually. Seeing the need for increasing access to veterinary care, Aimee is a business partner in two full-service veterinary clinics in Ohio and North Carolina that focus on removing barriers to care.