Wednesday, March 20, 2019 by Erin Doyle, DVM, DABVP (Shelter Medicine Practice) Senior Director, Shelter Medicine - ASPCA
Audience: Executive Leadership, Shelter/Rescue Staff & Volunteers
As kitten season fast approaches, we'll review why it is critical to get kittens and nursing queens out of the shelter and into foster homes as quickly as possible.
After reviewing the "why" we'll delve into the "how" and discuss strategies to create an efficient, proactive and organized system for foster care placement that can be applied not just to kittens but to all foster placements.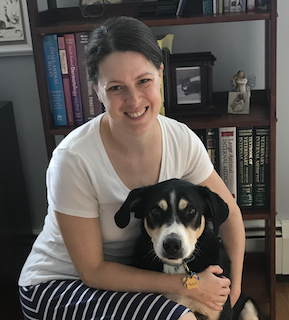 About Erin Doyle
Erin received her DVM from Tufts University in 2004 and spent 3 years immediately following graduation working in general small animal practice in Worcester, Massachusetts.
Erin left private practice to join the Animal Rescue League (ARL) of Boston, where she worked for 10 years. During her tenure at ARL, Erin was promoted to the head of the shelter medicine department. She also completed a fellowship with the Koret Shelter Medicine program at UC Davis in 2012. Dr. Doyle became board certified in Shelter Medicine Practice in 2017.
She joined the ASPCA in the spring of 2018 as a Senior Director of Shelter Medicine in their Shelter Outreach department and is also an adjunct faculty member in Shelter Medicine at the Cummings School of Veterinary Medicine at Tufts University. Erin is currently serving her second term as president of the Association of Shelter Veterinarians.