April 2020 by Jordana Moerbe, Faith Wright and Dr. Nipuni Ratnayaka
Audience: Executive Leadership, Shelter/Rescue Staff & Volunteers, Veterinary Team
Finally, an intake and animal flow process designed to help you prevent outbreaks and ensure live outcomes! Join American Pets Alive! as they discuss what should (or conversely, could) happen within the first 72 hours after an animal enters any sheltering system.
This presentation was recorded by Maddie's Fund® at the 2020 American Pets Alive! Conference.

About Jordana Moerbe
Jordana had always loved animals but had never worked in animal welfare, so she jumped at the chance to change careers from the rental car industry. She started at Emancipet, Austin's first low cost spay/neuter service, founded by Dr. Ellen Jefferson. There she fell in love with animal advocacy work. In 2009, she was offered a position with Austin Pets Alive!, where she worked directly under Dr. Ellen Jefferson and helped build what is now the APA! Medical Clinic. Today, the medical clinic has the capacity to treat upwards of 200+ medical cases at any given time as well as support the Parvo Puppy ICU, Neonatal ICU, Feline Leukemia Ward, and the Ringworm Ward.

About Faith Wright
As Shelter Management Advisor for American Pets Alive!, Faith conducts site visits and responds to crises from other shelters. She began her journey volunteering for APA! in 2009 and in 2011 became the Operations Manager. In 2016, her role shifted to Facilities, Information, and Legal Services Manager. In 2018 her role shifted away to American Pets Alive so she could begin spreading the No Kill mission across the US. Temporarily moving to Edinburg, Texas, Faith worked as the shelter manager at Palm Valley Animal Center. She helped increase their live release rate to almost 50%, up from 37%.
Since her return to Austin, she has been taking weekly trips to area shelters across the U.S. to evaluate intake process, animal flow, and rescue efforts. Faith has personally helped several shelters facing the crises of depopulation due to distemper and helped develop creative and useful alternatives to save the animals coming into the shelters. Faith has also been invited to speak at many conferences to educate the rescue communities on proper intake, disease prevention, as well as protocols amidst disease outbreak. Faith and her family have fostered over 800 animals since the beginning of her time with APA!.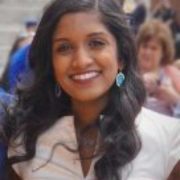 About Dr. Nipuni Ratnayaka
Dr. Ratnayaka attended the University of Texas at Austin for her undergraduate studies and received her doctor's degree in veterinary medicine at the University of Illinois at Urbana-Champaign. Her involvement with Austin Pets Alive! began in 2010 as a volunteer at the start of the Parvo ICU Program, and she soon became the program's manager. While in this role, her passion for shelter medicine grew and inspired her to pursue a career in shelter medicine, working in the medical clinic setting as well as advising veterinarians from around the world on efficient and cost-effective methods in practicing shelter medicine. Her fur babies include her cat Sashimi, parvo-survivors Timber and Luna, and a paralyzed cat Sunny.