Our Experts
Meet the animal sheltering experts providing helpful advice to the most commonly asked questions people face when bringing a new pet into their home!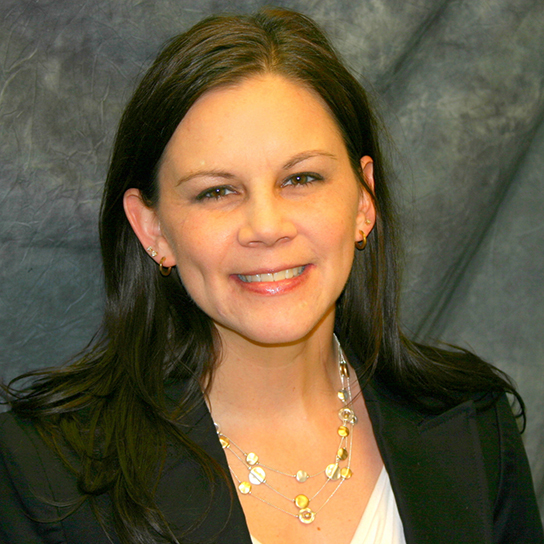 Dr. Sara Bennett, DVM

Dr. Bennett received her DVM degree in 2006 from Purdue University. She spent 3 years as an associate veterinarian in general practice in the Evansville area before returning to Purdue to complete a residency in Animal Behavior and Masters of Science. She obtained certification as a Diplomate of the American College of Veterinary Behaviorists in 2012. After becoming board-certified, she practiced veterinary behavior in the Chicago area until returning to the Tri-State area in 2015.
Dr. Bennett is a courtesy lecturer for the University of Florida College of Veterinary Medicine Maddie's® Shelter Medicine Program and co-instructor for University's online learning course, Shelter Animal Behavior and Welfare, which is one of three core courses in the online Maddie's® Graduate Certificate in Shelter Medicine Program.
In her behavior consultations she addresses a variety of behavior problems and behavioral disorders including aggression, inappropriate elimination, compulsive disorder, fears and phobias and behavior problems associated with aging across a wide range of species. She particularly enjoys addressing problem behavior in shelter and rescue animals, helping to protect animal welfare, make these pets more adoptable, strengthen the budding human-animal bond and to keep these animals in their new homes.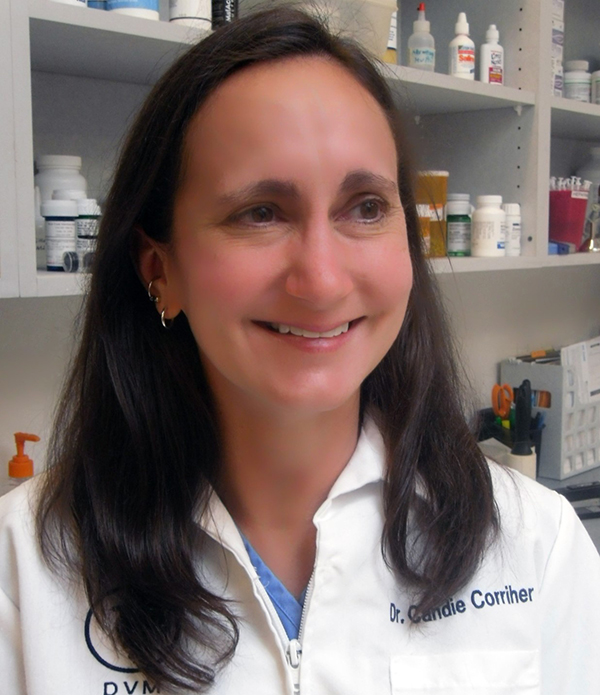 Dr. Candie Corriher, DVM

Dr. Candie Corriher is a 1995 graduate of North Carolina State University's College of Veterinary Medicine. She received her Master's degree in Shelter Medicine from the University of Florida's Maddie's® Shelter Medicine Program in May 2016. Her Capstone project for her MS degree was on kitten and puppy foster programs in animal shelters. She has worked as a shelter veterinarian at both the Cat Adoption Team in Sherwood, OR and the Humane Society for Southwest Washington in Vancouver, WA. Prior to that, she spent many years as a small animal private practice veterinarian. She is currently working for Maddie's Fund® creating online educational flash classes for foster caregivers.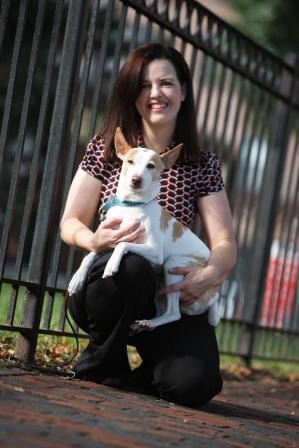 Dr. Sheila D'Arpino, DVM

Sheila D'Arpino graduated from the UC Davis School of Veterinary Medicine in 1996 and was the first person in the United States to complete a residency program in Behavior with a focus on shelter pets. She became a Diplomate of the American College of Veterinary Behaviorists in 2006.
Sheila has experience fostering dogs and cats, working in shelters, leading a foster based adoption program, consulting with shelters, and offering behavior consultations to new adopters and owned pets. She worked for several pet welfare organizations, including UC Davis Koret Shelter Medicine Program, The Sacramento SPCA, and the Center for Shelter Dogs at the Animal Rescue League of Boston, where she developed and implemented enrichment/behavior modification programs. Currently, Sheila is the Director of Research for Maddie's Fund®, where she works with an amazing team of people who are passionately dedicated to saving lives and improving pet welfare.

Marianne Gasbarro

Marianne Gasbarro has a Bachelor's of Science degree from the University of Massachusetts at Amherst, and spent 15 years working for the Animal Rescue League of Boston with most of the time spent as the Shelter Manager. She has helped hundreds of people find the pet that fits their family and helped them understand the behavior of that pet. After moving, she left the animal shelter and has put the years of dog behavior experience to use by privately training owners to live happily with their dogs. She also spent the last year substitute teaching in the Newburyport elementary schools. There she has seen first hand that learning theory which applies to children is not much different than the learning theory which applies to dogs - we all want to feel safe, secure and be rewarded for a job well done!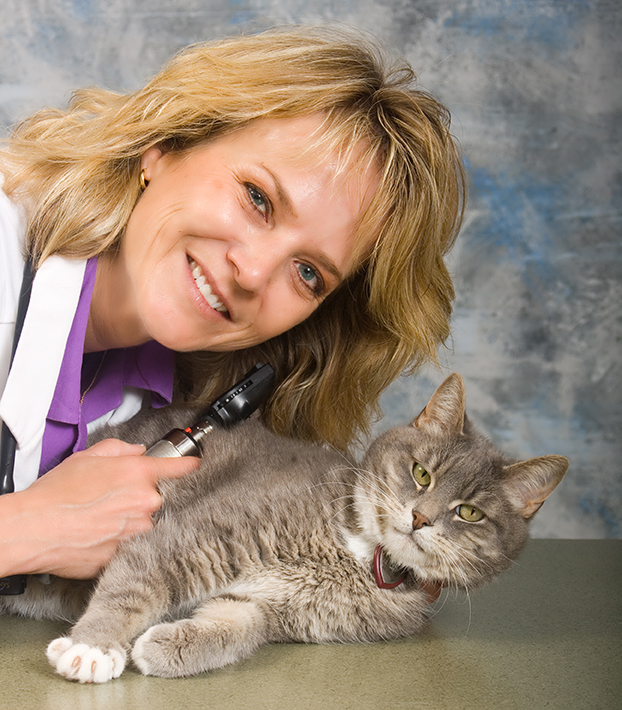 Dr. Susan Krebsbach, DVM

Dr. Krebsbach is the practice owner of Creature Counseling, a veterinary animal behavior consulting service started in 2000. In addition to her private practice, Dr. Krebsbach is a veterinary consultant for Maddie's Fund and the Humane Society Veterinary Medical Association, a featured speaker for professional and animal rescue organizations, and the author of several articles on animal behavior and welfare. She is also the founder of the Dane County Friends of Ferals and has volunteered her services to several animal rescue organizations. For these efforts, Dr. Krebsbach has been recognized with various awards, including the "Certificate of Appreciation" from the Best Friends Animal Society, "The Heart of Veterinary Medicine" award from the Alliance for Animals, recognition of appreciation from the Dane County Friends of Ferals, "Circle of Compassion" award from the Doris Day Animal League, "The Laurie Award" from the Watertown Humane Society, Alley Cat Allies' "Veterinarian of the Year Award for Excellence," "Medical Services Volunteer of the Year" award from the Dane County Humane Society, and Capitol Area Humane Society's "Outstanding Service Award."
Dr. Krebsbach is truly dedicated to enhancing the special relationship between pets and their people and advocating for the wellbeing of all animals.

Kim Melanson, CPDT-KA

Kim is an experienced canine behavior counselor and trainer having worked with dogs, shelters, rescues and dog guardians since 2001. She was one of the members of the Center for Shelter Dogs at the Animal Rescue League of Boston and was a Behavior Counselor at Save a Dog in Sudbury. She currently teaches public dog training classes, performs behavior evaluations, and conducts behavioral consultations for shelters, rescues, animal control officers, non-profits, educational institutions and dog guardians. She also consults, writes and teaches for non-profits and educational institutions. She is a Certified Pet Dog Trainer (CPDT-KA), AKC Canine Good Citizen evaluator, and holds a certificate in Canine Counseling from the San Francisco SPCA.
In addition, Kim holds a BFA from the Museum of Fine Arts School, enjoys photography, and the art of animals and exploring in the woods with her two Australian Cattle Dogs and family. She builds on her education today by attending many of her colleagues' and mentors' dog training and animal behavior seminars, and through her own shelter and rescue consulting and private dog training experiences.'
Teresa Ramey, RVT

Teresa Ramey is a graduate from UC San Diego and a Registered Veterinary Technician. She started a career in shelter medicine in 2005, and has since made it her mission to improve the lives of all animals. Her care goes beyond the shelter walls, and she has provided assistance to the public by volunteering to provide education and support for those in the community that struggle as their animal's guardian. She has also acquired specialized experience in canine rehabilitation, surgical, and emergency veterinary medicine, and has used these skills to improve the welfare of shelter animals.