April 2020 by Alexis Bardzinski, Casandra Mensing, Jordana Moerbe and Faith Wright
Audience: Executive Leadership, Shelter/Rescue Staff & Volunteers, Veterinary Team
Leave this session with the knowledge necessary to fight disease outbreak, without unnecessary deaths or culling of puppies and kittens. This session is not exclusive to medical professionals and should be attended by anyone interested in changing the way disease management for puppies and kittens is handled in shelters.
This presentation was recorded by Maddie's Fund® at the 2020 American Pets Alive! Conference.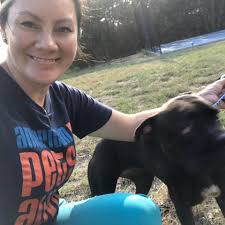 About Alexis Bardzinski, DVM
Medical Director, Austin Pets Alive!
Dr. Bardzinski obtained her doctorate of veterinary medicine from Mississippi State University. Initially, she came to Austin to complete an internship in equine veterinary medicine and then afterwards began working in shelter medicine and performing high volume spay/neuter surgeries. She has been working as a veterinarian at Austin Pets Alive! for just over 6 years and currently resides in Austin with her cattle-dog Paisley and crazy cat's Kase and Sake.

About Casandra Mensing
Casandra grew up in South Carolina and received a BA in Psychology from Clemson University. She moved to Austin in 2009 and promptly became a fixture in APA!'s Bottle Baby Program. She worked countless hours as a volunteer before becoming the neonatal ward manager for Austin Pets Alive! in 2011. Under her direction, APA!'s Bottle Baby program celebrated an unprecedented 90 percent save rate during the 2013 season. In her spare time, she enjoys being outside and hanging out with her two dogs and two cats - all APA! alumni.

About Jordana Moerbe
Jordana worked as an operations manager for Cendant Car Rental group for several years before realizing that she was meant to take her life in a more passionate direction. She had always loved animals but had never worked in animal welfare, so she jumped at the chance to change careers and work at Emancipet, Austin's first low cost spay/neuter service founded by Dr. Ellen Jefferson. She was hired and fell in love with animal advocacy work. In 2009, she was offered a position with APA!, where she worked directly under Dr. Ellen Jefferson and helped build what is now the APA! Medical Clinic. Today Jordana works at American Pets Alive! as an Instructor and Advisor for Maddie's® Lifesaving Academy.

About Faith Wright
Faith is the Shelter Management Advisor for American Pets Alive! and conducts site visits and responds to crises from other shelters. She began her journey volunteering for APA! in 2009 and in 2011 became the Operations Manager for APA!. In 2016, her role shifted to Facilities, Information, and Legal Services Manager. In 2018 her role shifted away from Austin Pets Alive to American Pets Alive so she could begin spreading the No Kill mission across the US. Faith has helped spread the word of the No Kill mission by moving temporarily to Edinburg, Texas and working as the temporary shelter manager at Palm Valley Animal Center for 3 months. She helped increase their live release rate to almost 50%, up from 37%. Since her return to Austin, she has been taking weekly trips to area shelters across the US to evaluate intake process, animal flow, and rescue efforts. Faith has personally helped several shelters facing the crises of depopulation due to distemper avoid the need for depopulation and has helped these shelters develop creative and useful alternatives to save the animals currently in the shelter as well as new animals coming in. Faith has also been invited to speak at many conferences to educate the rescue communities on proper intake, disease prevention as well as what to do if you have a disease outbreak. Faith and her family have fostered over 800 animals since the beginning of her time with APA!.