Wednesday, May 15, 2019 by Dr. Sara Pizano
Audience: Executive Leadership, Shelter/Rescue Staff & Volunteers
Dr. Sara Pizano has worked with more than 100 shelters all over the country, from small rural facilities to large urban shelters. In A Playbook Approach to Saving Lives in Animal Shelters, she'll walk you through the steps each shelter, whether public or private and regardless of resources, can take to help and save more cats and dogs. Her focus will be on how just a little change in perspective can make a big life-saving difference. She'll also introduce her new book, The Best Practice Playbook for Animal Shelters, edited by Million Cat Challenge co-founders Dr. Kate Hurley and Dr. Julie Levy.
This webcast has been pre-approved for 1.5 hours of Certified Animal Welfare Administrator continuing education credits by The Association for Animal Welfare Advancement.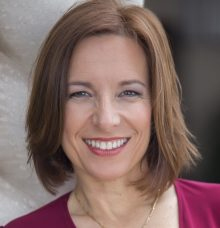 About Dr. Sara Pizano
Dr. Sara Pizano received a masters from Columbia University in 1987 and a doctorate in veterinary medicine from Cornell University in 1994. She completed a rotating internship at the Animal Medical Center in NYC in 1995, then served as an associate veterinarian at North Shore Animal League before joining the Humane Society of Broward County in Florida as the Director of Veterinary Services.
Dr. Pizano then used her experience working in leadership positions in both private and public shelters as program director developing Target Zero. Now the founder of Team Shelter USA, she has completed over 100 shelter and community assessments helping many organizations end euthanasia as population control. As the assessment team leader for the Million Cat Challenge, she coaches students and veterinarians from across the country to learn this invaluable approach. Her book, The Best Practice Playbook for Animal Shelters, was released in April and is available now on Amazon.