In August 2017, Maddie's Fund® awarded Portraits of Hope (POH) $372,000 to support their public art initiative to make animal shelters more inviting, appealing and attractive public spaces to help drive people to those venues to adopt dogs and cats in need of a home.
Founded in 1995 by brothers Ed and Bernie Massey,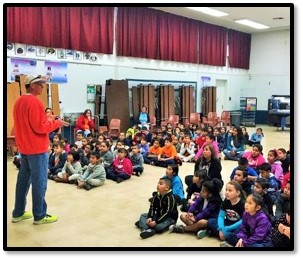 Portraits of Hope, a 501 (c)(3) program, conceives and develops public art and civic projects. These one-of-a-kind motivational art projects merge the production of dynamic public art works with creative therapy for hospitalized children and civic education for students of all ages. Their projects have visually and spectacularly transformed everything from airplanes, buildings and the New York City taxi fleet to blimps, tugboats and NASCAR racecars for over 21 years.
Portraits of Hope views bringing this type of artwork to animal shelters as a win-win-win for children, animals and our community as it will benefit so many dogs, cats and kids. They believe a sure way to get more people to go to the shelters is to make them much more inviting and attractive destinations. And, that more people at shelters means more animals going home. The brothers hope this will serve as a catalyst to trigger other jurisdictions to think creatively about how to engage the public to promote and significantly increase pet adoptions in their regions and make their shelters more appealing public spaces.
Thanks to Maddie, the first installation of what is hoped will be a national endeavor will be at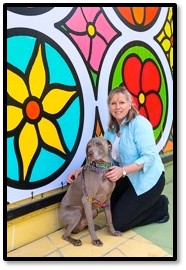 seven municipal shelters within Los Angeles County. Work is underway on large, vibrant, hand-painted art panels for the walls, building overhangs and other surfaces, and 3-D art elements will provide the shelters a new, upbeat, inviting and very identifiable look - essentially representing the feeling a pet can give a person.
Maddie's Fund believes this is a fabulous opportunity to harness the power of art to connect people with homeless pets.