April 2020 by Maggie Lynch, Director of Development, Austin Pets Alive! and American Pets Alive!
Audience: Executive Leadership, Shelter/Rescue Staff & Volunteers, Veterinary Team
This presentation, sponsored by Little Green Light, covers why adopting a donor management system is important, when you should get one, how to choose a system that fits your organization's needs and what it can do to help your fundraising take off. Donor management systems not only help you track gifts and donors. They can offer task, events and communications management, and will help you provide great stewardship to your donors. Most important, as this presentation shows, they allow you to analyze your fundraising and improve on it.
This presentation was recorded by Maddie's Fund® at the 2020 American Pets Alive! Conference.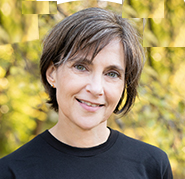 About Maggie Lynch
Maggie began volunteering with APA! in early 2009 when she founded their grants program to support its rapid growth. She left in 2011 to expand her experience in supporting social change, working at one of the world's leading social enterprises in Cambodia. After returning to the U.S. in 2012, she consulted with nonprofits on how to build strong organizational foundations for fundraising and wrote grants for a variety of causes. As APA!'s Development Director, Maggie leads development strategy, oversees a staff of five and works with program managers in creating resources, measuring performance and communicating their many successes to supporters.