Apr 16 - 20, Apr 23 - 27, Apr 30 - May 4, May 14 - 18, May 21 - 25, May 28 - Jun 1, Jun 11 - 15, Jun 17 - 22 and Jun 25 - 29, 2019
Maddie's® Safe-at-Home Apprenticeship at Stray Cat Alliance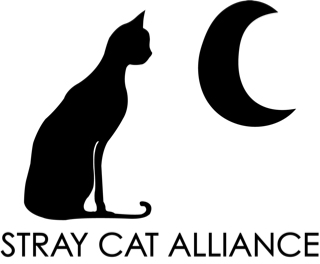 Are you passionate about saving the lives of at-risk kittens? Do you want to help directly impact community cats and encourage community involvement via fostering? Do you want the opportunity to learn how to best care for kittens utilizing better shelter processes and volunteer power? This apprenticeship may be for you!

Who Should Apply?
These apprenticeship opportunities are for shelter/rescue organization directors, staff and volunteers who are interested in learning how to be most effective at implementing this type of program in their organization.

How Does it Work?
Student will experience 5 days, plus travel, of hands-on training at Stray Cat Alliance headquarters and the Los Angeles Animal Services South Los Angeles Shelter. Training involves aspects of setting up and managing a Safe-at-Home program including but not limited to:
Bottle feeding and transitional feeding protocol
Proper sanitation protocol to help combat diseases such as URI, ringworm, panleukopenia, etc.
Partnering with a community shelter
How to build a base of fosters
How to establish a communication system
How to grow and train a team of volunteers to support your fosters
How to track medical needs and coordinate with a clinic team
Data tracking methods
Stipend
A $1,200 stipend to offset the cost of travel and lodging will be awarded to the organization of each student chosen.
Before you apply, please review our grant requirements. To apply to attend a Maddie's® Apprenticeship Program, your organization must be a U.S. based 501c3 or government animal welfare organization, and you must submit a completed application. The grant requirements about sharing your annual animal statistics and lifesaving percentage on your website, participating in Shelter Animals Count and Million Cat Challenge and being current on your grant reporting are all highly encouraged but not required.
Applications February 19 - March 2, 2019 - Application Closed
Join the Maddie Network to be notified of future application openings